Without doubt the cheapest way to host multiple WordPress and other websites & blogs is cheap, unlimited domain hosting. But not just any kind will do.
In this review; I've compared the best and the cheapest hosting plans for unlimited domains to find out what's worth it.. & how cheap you can go in 2023.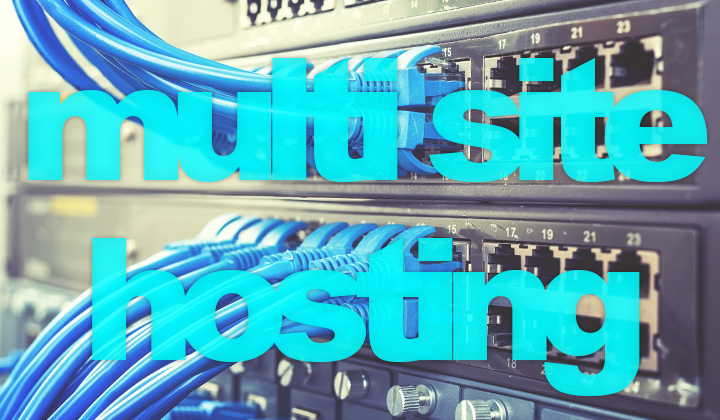 Bear with me while I explain everything you need to know about hosting unlimited domains for cheap. Hopefully you are as positively surprised as I was.
First head on to have a look at HawkHost Web Hosting.
My research shows they are the best of the cheapest at a fixed price of $2.99/mo while still maintaining a very decent multi site performance.
Cheapest Unlimited Domain Hosting
Obviously most web hosting companies out there carry plans with support for unlimited domains. But these are higher level plans and more costly.
The trick is to find shared web hosting where you can have unlimited websites & domains on all plans; including the cheapest and most basic.
I've made a list of such companies and compared prices below; but HawkHost was a clear winner. Especially worth noting is that their shared hosting supports free SSL for unlimited domains. So you can host multiple websites on HTTPS.
But you need to check the service for any possible pitfalls. As obviously there is no such thing as endless unlimited websites or domains for a fixed cheap price.
There has to be a limit somewhere — right?
Limits with HawkHost turned out to be more than reasonable;
Personal Use Only
You guessed it; unlimited domain hosting is for personal use only. If you want to build a hosting business you are better off with reseller hosting.
Disk Space Usage
While you are limited to 10GB of SSD space; considering that hosting WordPress with 100MB is normal this is a very decent limit.
And you can upgrade the plan for unlimited disk space if need be.
Resource Limit
This is the trickiest one but all shared hosting have resource limits to prevent abuse and to make sure that there is enough resources for other customers.
Potentially even 100 websites will be fine if you have average traffic. And obviously 100 high-traffic sites are going to be too much. But truth is that it's hard to know what goes over the line and what doesn't until you try.
Either way crossing the limit is not easy with normal use and you can pile up domains safely knowing they will get in touch with you if necessary.
And there's a lot you can do to reduce resource usage which further increases your website performance with faster page loads. The two easiest ways are;
Note; all hosting companies have a loose definition of resource usage limits.
Inode Limit
All plans are limited to 500,000 inodes. So what's an inode?
Counting together all the files and directories of a WordPress install your average number is somewhere near 3000. This number is how many inodes it consumes.
So potentially you could run more than 160 installs of WordPress before you hit the Inode limit. And it's quite likely that you will hit the resource limit before the inode limit depending on the traffic amount and how heavy your website is.
List of Cheap Unlimited Domain Hosting
Comparing shared hosting companies that offer unlimited websites and domains for all of their hosting plans; HawkHost was the clear winner.
Also note that HawkHost offers unlimited free SSL certificates for each domain.
So hosting multiple website for as cheap as possible is possible!
What's your take on cost-effective unlimited domain hosting?
All your input from questions to feedback is welcome.
Note; Some of these posts & reviews contain as you might have guessed affiliate links which are a complementary addition to support my writing efforts. Just for reading this post until the end; I am most thankful!
Did this review help you in any way? If possible; please share!