In this review of the Vimeo Business plan I will cut to the chase; explaining the pros and cons to the best of my ability to help evaluate your needs.
Also note; you can get 10% off for business subscriptions (more below).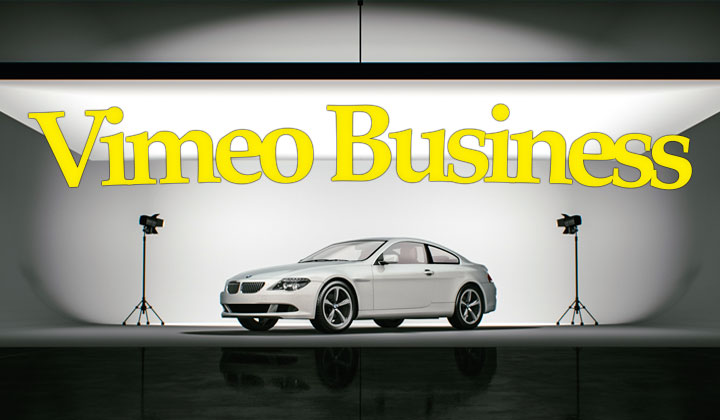 While the business plan is one of the most feature rich Vimeo solutions; it's not just for businesses and comes with essentials features for many.
These I consider most worthwhile to consider when choosing Vimeo plan.
Vimeo Business Pros
Capture Emails
Anyone who is serious about video marketing will want to build up a following by collecting viewer emails for their pot of gold; an email list. This Vimeo feature is an effective way to generate leads now integrated with your videos.
Automatically sync your list with popular email marketing software.
Interaction cards
Another important reason to go business are interaction cards which help to engage with viewers and have them click to your website and promotional pages.
Advanced Analytics
The ability to integrate videos with Google Analytics software is considered an essential tool in understanding and evaluating viewer behavior. It's also the easiest way to start collecting this valuable data with near-unlimited possibilities.
Vimeo Business Cons
Limited Support
While business plans enjoy so called VIP level support there are limits such as no response to tickets on weekends. Although response is fast on weekdays.
Also the scope is limited to support questions only; lacking an account manager that would help to optimize your account and give you video marketing tips.
Lack of Service-level Agreement
There are no uptime agreements and neither is responsibility identified or defined in the case of service faults and other interruptions.
You will need to contact them in person to negotiate a custom plan to backup your business with SLA level confidence.
User & Storage Limits
Total storage space is limited to 5TB for lifetime. While this is a more than generous amount of space to start out with; there can be a need to negotiate further storage features in the long-run. Although there is no cap on weekly upload amounts.
You will be further limited to 10 user accounts.
Vimeo Business Discount
Follow these step-by-step instructions to obtain a 10% off discount for Vimeo Business plans; go trough each step to make sure this works.
Step 1. Click here to open the promotional Vimeo Business link.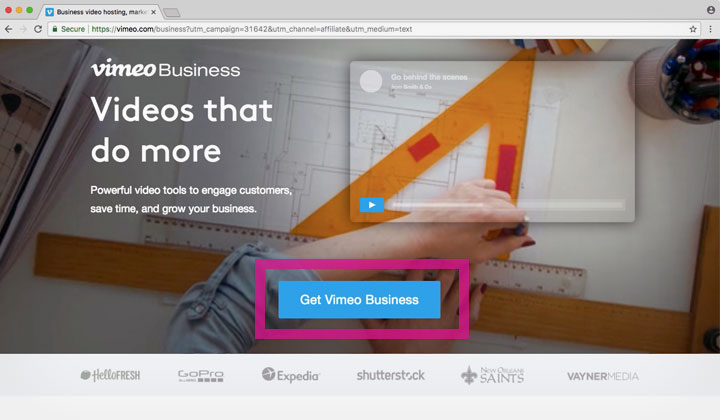 Step 2. Proceed to "Get Vimeo Business".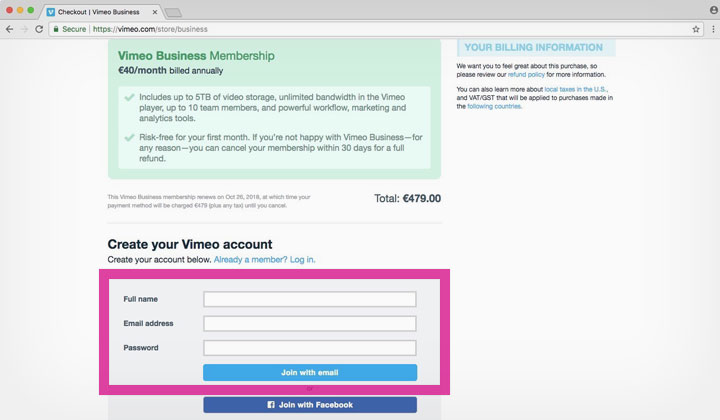 Step 3. Fill in details to create your Vimeo account.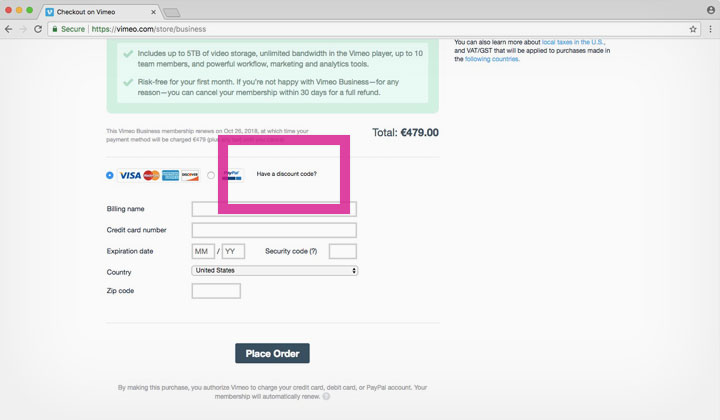 Step 4. Click where it says "Have a discount code?"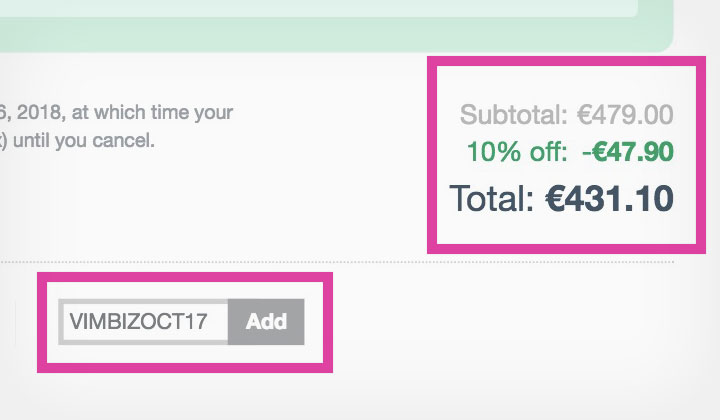 Step 5. Enter discount code "VIMBIZOCT17".
You will see that the Total of €479 will be reduced to €431.10 after the discount code has been applied successfully — this is towards a 1 year subscription.
The Vimeo Business discount code method should be verified to work in December of 2023 and beyond — If there's a problem? Let me know in the comments.
Thank you for reading this review, please share if you found it useful..!
Any questions are welcome about Vimeo Business & it's features.
Worth nothing; this review and others may contain affiliate links where appropriate. This supports my efforts and won't affect your experience on such affiliated third-party businesses. My sincere thanks for your voluntary help. Regards, Tim.