Fact is that Vimeo Basic is hardly enough. Here's how to get a free trial of paid plans for a real taste of their feature rich, and sexy video-sharing platform.
Step-by-step guide for Vimeo Plus, Pro & Business free trials!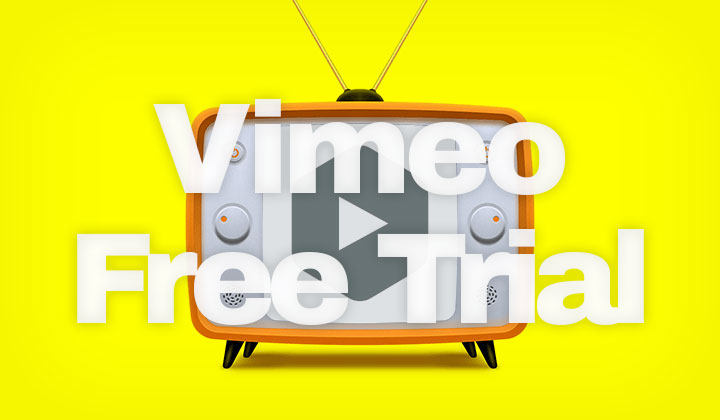 Yes indeed — you can trial Vimeo on all paid plans in November, 2023. And if you choose to cancel, the account will be reverted to the free, basic plan.
However, the number of eligible days does vary from 5 to 30.
See — this list for all the available trials.
Vimeo Free Trial Steps
So without further ado, here are the basic steps. Go through each one to make sure you can obtain your free trial successfully.
Step 1. Make sure you are not logged in to any Vimeo account.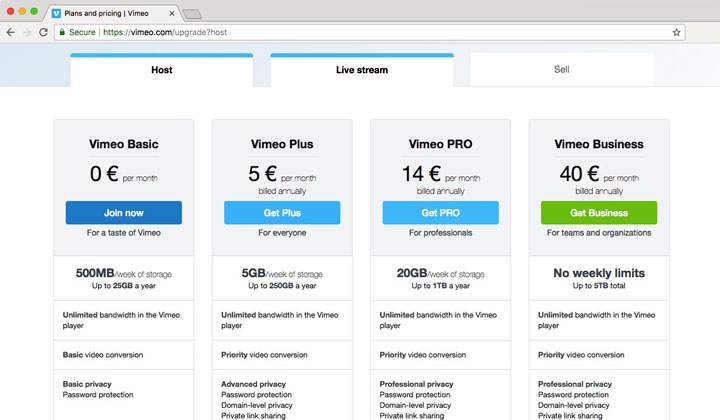 Step 2. Click on the link below to choose the desired free trial.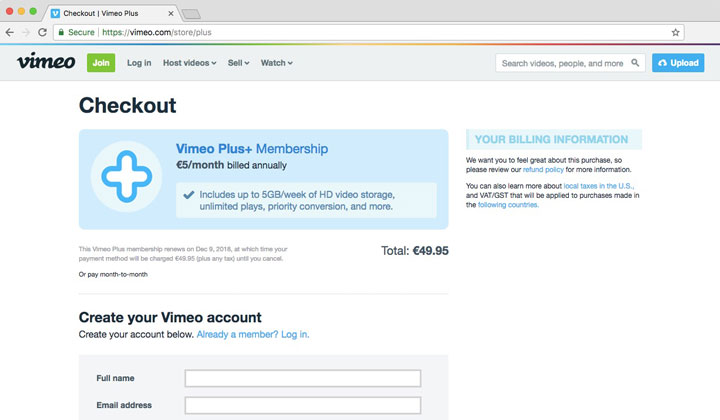 Step 3. Enter details or Facebook, Google credentials to create Vimeo account.
Please note; you need to choose the annual membership to get a 30 day trial — or choose month-to-month for a smaller 5 day trial for most plans.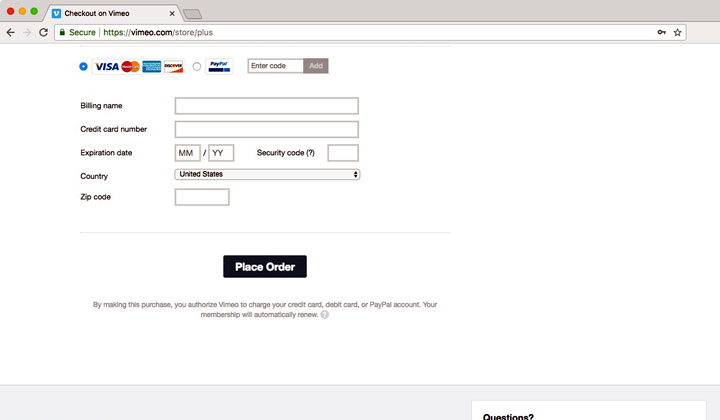 Step 4. Enter your payment information and click on "Place Order".
Please note; when you cancel your account before the trial period is over (usually 30 days), you will receive a full refund — all your money back no questions asked!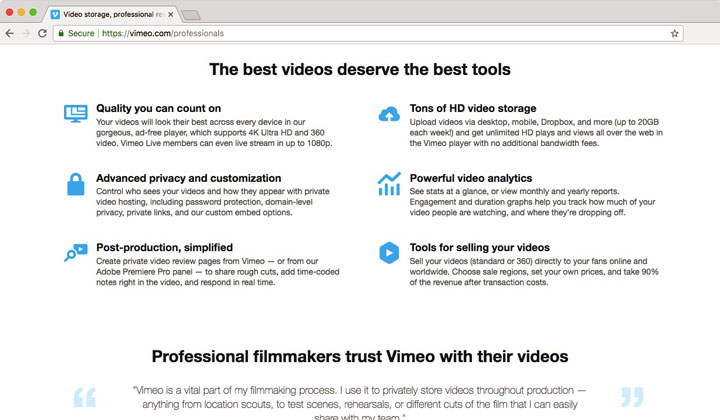 Step 5. Enjoy Vimeo Plus, Pro or Business for the period allowed by the refund policy.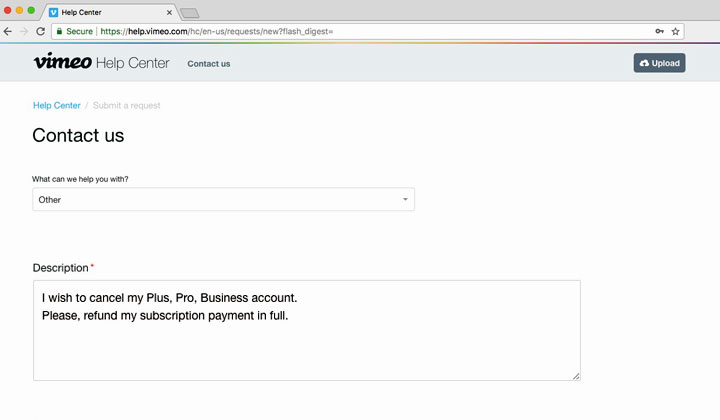 Step 6. Before trial expires, contact Vimeo Help Center to ask for refund.
Example; "I wish to cancel my Plus, Pro, Business account. Please, refund my subscription payment in full." and support will get back to you soon.
Good to know;
Customers with annual Vimeo subscriptions must cancel within 30 days from purchase to qualify for the free trial, and a full refund.
Customers with monthly Vimeo subscriptions must cancel within 5 days from purchase to qualify for the free trial, and a full refund.
After the end of this "cancelation period", all subscription purchases are final and you cannot receive a refund for any payment made thereafter.
Free trial is available on all paid Vimeo plan levels — Plus, Pro & Business
Initial deposit payments are processed by all major credit cards or PayPal.
And that is all there is to it.
Any questions about obtaining your Vimeo Free Trial?
Comments below are most welcome. Thanks.
Kindly note; that some of the posts contain so called affiliate links which promote the activities of the blog and it's author. Your support is much appreciated and won't cost you any additional fees or charges. It's also voluntary if you choose to keep your browser cookies.
Thank you for reading! Sincerely, Tim.