This is a quick guide on all the ways to obtain a free trial of Vultr SSD VPS & Cloud Servers; 100% working method without coupon or credit card in 2023.
First; check Vultr.com active free trials for September, 2023.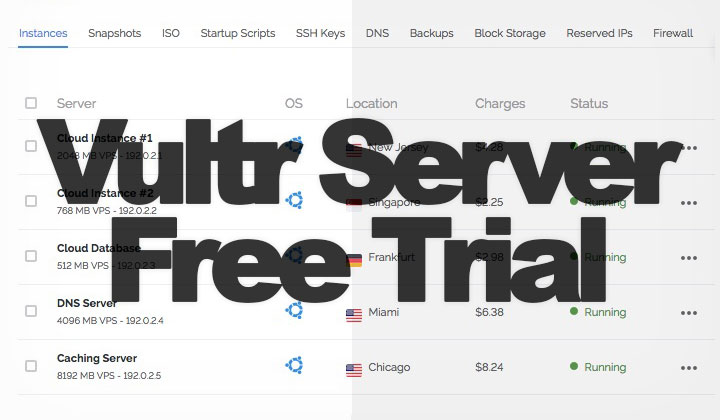 On occasion; Vultr has limited-time "try us free" offers where you can get free $10 account credit with a coupon code, which you can check with the link.
The downside besides limited availability is the need to link a payment method to your account, either Credit Card, PayPal, Bitcoin or Alipay.
How to Get a Vultr Free Trial
An easier way to obtain a trial and try out the Vultr server infrastructure completely free is through the Cloudways; cloud hosting platform.
They provide an easy to use platform for quick VPS deployment on Vultr and a total of 6 other popular cloud servers. All which start with a free 3-day trial without needing to commit to a credit card. Thereafter payments are pay-as-you-go; so you only pay for used resources and may stop at any time without contracts.
This is what the Vultr deployment screen looks like;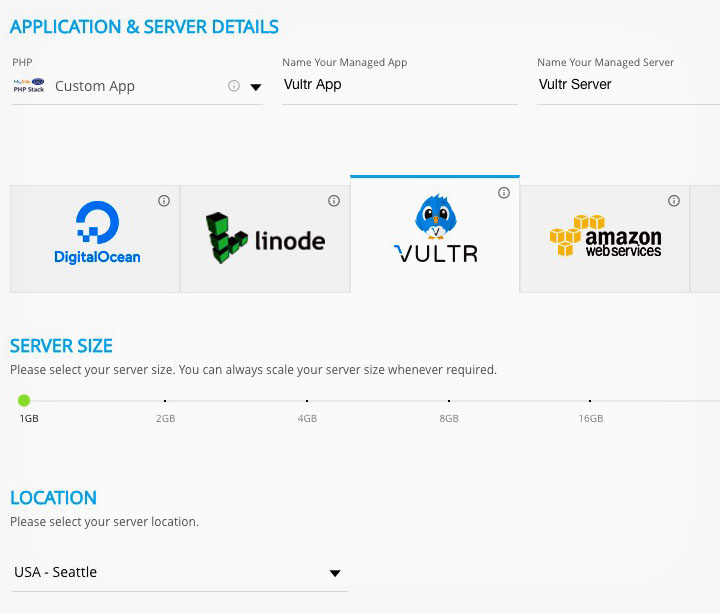 You can deploy an instant free trial on Vultr with the following specs;
Web Application;
Custom PHP environent for all kinds of web applications
WordPress, Drupal, Joomla and other ready-optimized environments
Server Size (scale on the fly);
from 1GB RAM, 25GB SSD, 1TB Transfer, 1 Processor
up to 96GB RAM, 800GB SSD, 15TB Transfer, 24 Processors
Location (total 15 data centers available);
USA; Miami, Los Angeles, Seattle, Dallas, Silicon Valley, Chicago, Atlanta, New Jersey (New York) — total 8 data centers.
Europe & EU; Paris (France), London (United Kingdom), Frankfurt (Germany), Amsterdam (Holland) — total of 4 data centers.
Asia Pacific; Singapore, Sydney (Australia), Tokyo (Japan).
Pricing (cost calculator included inside);
from 3-day free trial or $11.00/month, $0.0153/hour
to $730/month, $1.0139/hour
Click here to sign up a free account & get started with Vultr.
What's your take on Vultr.com's cloud & VPS hosting?
Please, leave your comments & questions below.
And please do note; this amongst other posts, reviews and pieces of content on WebHostWhat are subject to affiliate links. This is free of any additional cost to you and helps out my blogging efforts. Huge thanks for your kind support.
Caring is sharing if you benefited from this free trial tip!