This is my review of W3Hit, the traffic exchange service and free website traffic generator at w3hit.com, reasons to avoid it and better alternative in 2023.
My problem with traffic generation using W3Hit?
Mainly (1) to collect free credits for traffic exchange, you need to use your own web browser which opens websites in new tabs indefinitely. Crashing your browser.
And (2) I could not add sites for receiving traffic, so it doesn't even work.
Save your time and check out Hitleap traffic exchange.
First of all, (1) you have a separate, light-weight browser that mutes sounds to collect free hits quietly in the background while using your computer.
And (2) it has the biggest user-base for quick, geotargeted traffic without limits.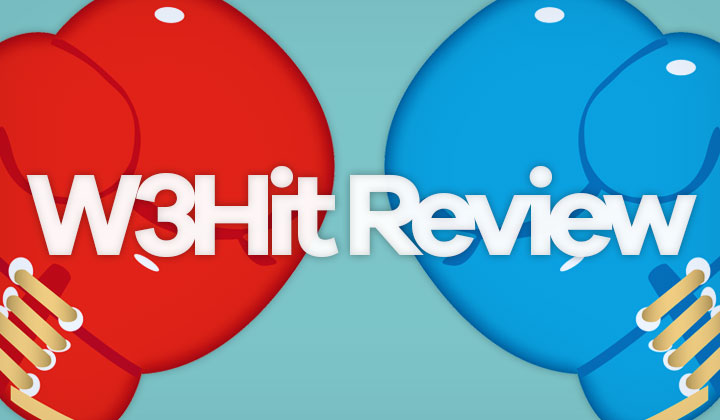 Usually I display the pros and cons when reviewing services, but this time I found nothing but negative to say about W3Hit, which never even really worked.
And I'm happy to re-review this if things improve.
Here are more issues that you might come across;
System keeps logging you out for inactivity, which is really annoying
The "viewer" for collecting free credits, needs to be run directly from your web browser and opens new websites in a new tab, until your browser crashes.
You cannot mute sounds, so it will annoy you if you are using your computer.
Before it crashes, it will be heavy on memory use and overload your computer.
After collecting credits, the stats do not update in real time.
When adding your own websites for receiving traffic, it says and does nothing. Even after days, the websites are never added to the receiving end.
So it's highly probable that it won't work for you either, and obviously they are not going to have very much users needed for quality traffic from unique IPs.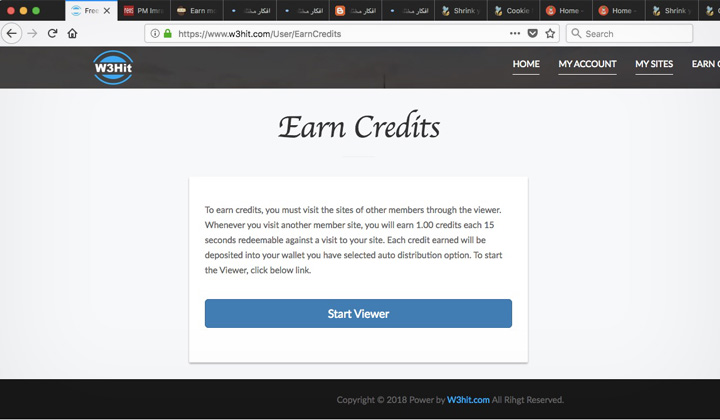 This is what the viewer looks like. Just hit the blue button for "Start Viewer" and no add-ons or plugins are surprisingly needed. New tabs will start to open, which collect credits that are then sometime later added to your wallet. For supposed use of receiving traffic.
As far as I can tell, there are pretty much no features to fine-tune the traffic. Also, there is no option to purchase credits so it really is free.
Better W3Hit Alternative
Any traffic exchange program, is based on an active, large user base, with new users coming in frequently. Not something that many services can provide.
Hitleap is one of those services, easy, rich in features & extremely popular.
I know that finding the right service is very difficult, having tried many many over the years. I always come back to Hitleap as the best traffic exchange website.
They are superior and the best alternative to W3Hit with geotargeting, custom referral URLs (traffic comes from Google, Facebook, etc.), and more.
What are your experiences with W3Hit services?
I'd really appreciate your comment below.
Thank you for reading & visiting. Tim.
In the name of transparency and compliancy, I want to inform my readership that some links are affiliated with the services they are linking to.