This is my review on the pros and cons of "Web Hosting For Students" in 2023 — WH4S or WebHostingForStudents (at WebHostingForStudents.com).
After trying out their service I found quite a few flaws so read on!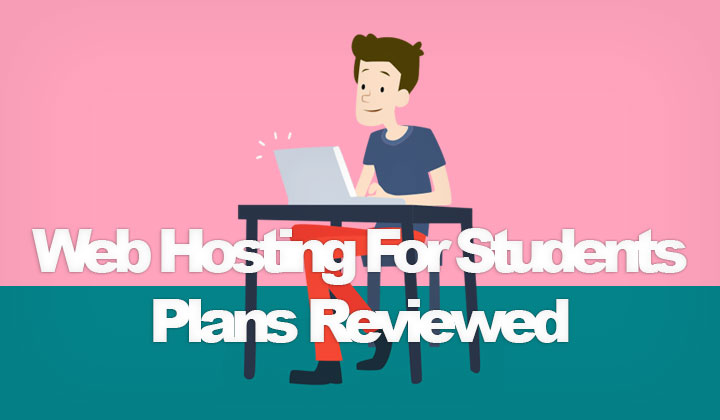 The self-proclaimed "leading student hosting provider" at WebHostingForStudents .com offers cheap web hosting plans from just $25/year or just over $2/month.
They require you to fill in two mandatory fields during sign up;
Name of your school
Which web courses you participate in
However no one will check the validity of this information and you don't need an edu or other school associated email address. Basically anyone can register.
Web Hosting For Students Review
Besides being cheap; unfortunately there is little good I can say about them.
First and foremost it's quite obvious that with such low pricing; they are stuffing their servers with websites to cover the costs. Expect your website to run slow.
Low website performance can affect a lot of things like Google search engine rankings and page abandonment rate. Even for testing purposes slow WordPress is further wasting your time. Thus I can't really find a reason to recommend them.
So I've decided to compare them with FastComet which is the cheapest web hosting company I know of that I trust and solves this problem.
WebHostingForStudents.com Comparison
Cost;
Starting from $25/year & same renewal price
Domain (.com) registration $12.50/year
Total yearly cost of hosting at $37.5/year
7 day money back guarantee
Features;
3GB disk space
100GB bandwidth limit
Ticket support with response delays (usually next day)
No free domain name
1 email account
3 databases
Free SSL available on request (HTTPS security)
cPanel with one-click WordPress install
No website backups
No speed optimization features
No free CDN support
One server location in the US
Highly shared resources
Click here for further WebHostingForStudents.com plan details.
FastComet Comparison
Cost;
Starting from $47.4/year & same renewal price
Domain registration lifetime free — $0/year
Total yearly cost of hosting at $47.4/year
45 money back guarantee
Features;
Live 24h/7 support with immediate response
15GB SSD space (SSD is faster than ordinary disks)
Unlimited bandwidth (unmetered traffic)
Lifetime free domain name included
Unlimited email accounts
Unlimited databases
Free SSL certificates (one-click HTTPS security)
Free CDN for globally fast content delivery
cPanel with one-click WordPress install
Free daily backups
Other speed optimizations such as; Caching, JavaScript bundling, browser optimization, cache header optimization, GZIP & lossless data compression, Asynchronous resource loading, AutoMinify, KeepAlive & a whole lot more.
Seven server locations around the world
Free website transfer
Guaranteed resources for optimal speeds
Click here for further FastComet web hosting plan details.
Review Conclusion
Nicknamed WH4S — "Web Hosting For Students" is one of the many companies who have managed to gain a large user base with the prospect of cheap student hosting.
However as demonstrated there are many flaws and by paying just a little bit more you can achieve so much more; an easy to use and fast hosting platform that has limitless possibilities for growth and is a pleasure to use for both the website administrator and it's visitors.
With my experience of several student hosting platforms I have found that cost-effective solutions for students are to be found elsewhere!
Good luck and please, let me know if you have any questions at all.
You'll find the comments box below the review for all your thoughts!
Notice; The opinions of "Web Hosting For Students" presented in this review are solely my own and may differ amongst customers. However I've done my best to stay objective in offering both pros and cons; helping you to decide on suitable student web hosting.
Notice 2; This review of WebHostingForStudents.com and it's competition as well as some of the other articles on thw WebHostWhat blog contain affiliate links. This is a great, voluntary way to support my write-ups without costing you anything.
Best wishes & my sincerest thanks to my beloved readership.
And please share this review if you benefited from it! Tim.