In this review of the Coinbase digital currency exchange, I've put together latest opinions from 2018 and answered questions; What is Coinbase? Is it secure? Reliable and trustworthy? Also, get free bitcoin by using the friend invitation link.
Use this link for the Coinbase signup bonus, and get free bitcoin!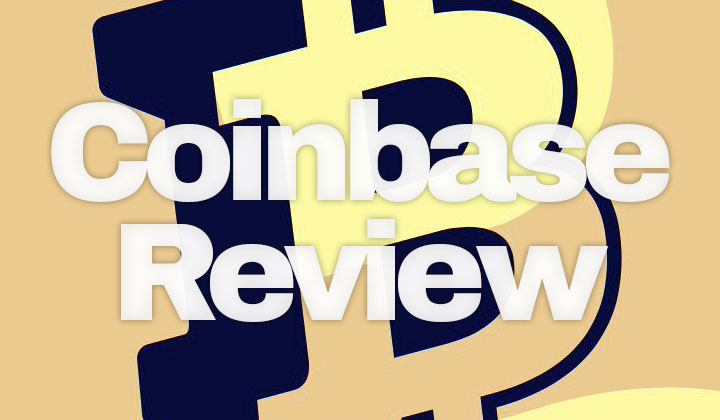 What is Coinbase?
Coinbase is one of the oldest cryptocurrency exchanges which has been around since 2012 whilst other exchanges like bitstamp has been founded in 2011. It is currently based in San Francisco, California and founded by Brian Armstrong.
Coinbase is one of the most popular exchanges in the west, it reported over 13 million users in 2018. To put it in perspective, that's more users than Charles Schwab's 10.6 million active brokerage accounts for October.
Is it safe, and reliable?
Security and customer confidence is a key advantage which Coinbase offers, it's known as the most secure exchange since it keeps most of the cryptocurrencies they hold in cold storage and is fully insured, in case of any breaches the users would be reimbursed.
Is it trustworthy?
It is one of the most compliant exchange in the crypto industry, It has agreed with IRS to encourage its users to report capital gains and ruled to provide the personal information of certain users to the IRS. Some people may not agree with this, as very few people reported capital gains according to the IRS.
Although there may be a silver lining in this, as it would not give the US government a reason to move against cryptocurrencies as a whole, if the government were to rule a banking over Bitcoin purchases, it would affect the prices negatively albeit Bitcoin could surely recover if this were to happen and maybe even benefit from the situation.
Coinbase Basics
Both retail and institutional investors can use Coinbase to facilitate their trades, although to actively trade with leverage on Coinbase you'd have to register as an institution, retail traders are not able to trade on margin. Deposits can be made via SEPA and would take 1-3 business days.
Coinbase also has an active customer support which will be able to assist you with any issues you may have.
The supported digital currency list is quite short but it contains the most popular currencies. Some currencies may be better than other so due diligence before buying any coins is required, as with any other investment.
All of the listed ones are supported for margin trading or for normal buying and selling. I will summarize what you need to know about each crypto currency which Coinbase has listed but note that this is not investment advice nor substitute for your own research.
Bitcoin (BTC)
The original Crypto which came online in January 2009 which is still being developed and supported by the same development team (BTC CORE) since it has been launched.
Bitcoin Cash (BCH)
A fork (copy) of Bitcoin, separated from Bitcoin's source code In 2017 August and has now evolved into a modified version of Bitcoin which seeks to have a different scaling solution.
Risk is much higher, I wouldn't recommend investing unless you understand the fundamental side of it, it is being developed by new agents.
Ethereum (ETH)
A new form of crypto currencies which has a more advanced functionality other than transfer of value like bitcoin. Launched in July 2015 it allows people to build applications on Ethereum's blockchain.
Ethereum (ETH)
A new form of crypto currencies which has a more advanced functionality other than transfer of value like bitcoin. Launched in July 2015 it allows people to build applications on Ethereum's blockchain.
Ethereum Classic (ETC)
A fork of Ethereum which happened as a rebellion to the recovery of the stolen $55m of Ethereum. The stolen Ethereum are now only in control of the hacker in form of Ethereum Classic. There is a higher risk of investing in this currency also due to the fact that the hacker can flood the market with the stolen ETC.
Coinbase Opinions
Here are latest opinions from famous media outlets;
"At the forefront of the industry, a leading Bitcoin platform, and the first Bitcoin exchange regulated in the US. Committed to security, transparency, and regulatory compliance in the market of Bitcoins." — The New York Times
"The San Francisco based Coinbase, is one of the most prominent businesses, enabling people to buy and store bitcoins securely, and develop deals with merchants for carrying out bitcoin transactions." — Time Magazine
Free Bitcoin
New users are eligible to obtain free bitcoin, a sign up bonus worth $10 through a referral link by friend invitation, working in 2023.
Click here to collect your free bitcoin, sign up bonus.
Coinbase is considered secure and reliable, but do you trust them?
Your opinions, and review are most welcome!