HostGator has partnered with GoMobi, which provides an easy, mobile friendly website builder for hosting customers. But is it worth it? Well not really..
Read this quick review for essentials!
Looking for an easy website builder? Good. I don't recommend WordPress for anyone who is even considering a website builder… they are two different worlds!
Looking for a mobile ready website? Good. Nowadays, the most important part of your website is how it handles visitors using smart phones…!
The price of GoMobi at $4.99/month certainly looks better than other HostGator offerings, at least compared to the rest of the available options;
Except that, GoMobi is pretty much useless. Since there's no point in building a mobile version of your website, separately from your desktop version.
And on top of that, there's really no point in paying for both hosting and a mobile site builder. You could pay for either, but not both.
If you want a peace of mind, see the FastComet Site Builder.
FastComet is a modern hosting company, and the best "all-in-one" alternative to HostGator's expensive site builder solutions that I know.
And they don't up-sell & up-charge like HostGator does.
You can try their hosting for free, which includes the site builder for free and automatically supports mobile websites of course.
Creating great looking, modern websites with it is easy. On top of that, you get flat pricing (no renewal up-charges) and a free domain for life. How great is that.
HostGator GoMobi Review
Here's what GoMobi looks like on HostGator.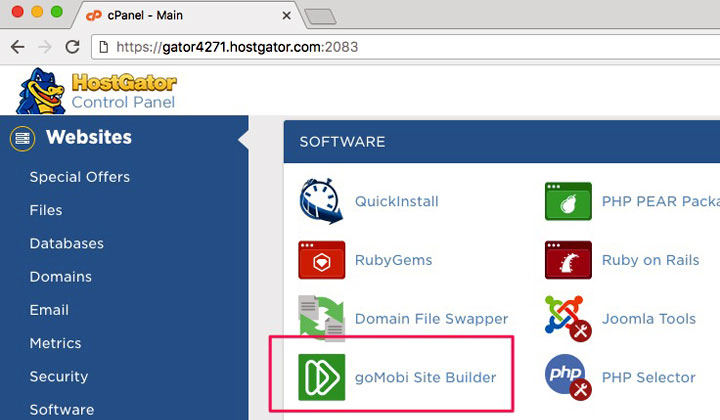 You can access it through the hosting control panel, also known as cPanel. Just look for the icon that says "goMobi Site Builder".
This is only available on HostGator's shared hosting plans.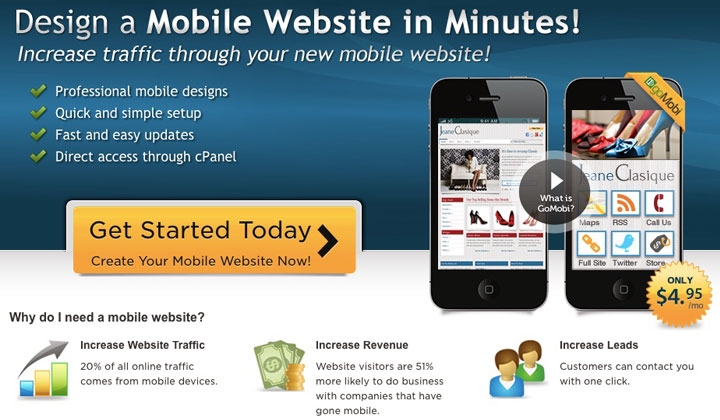 This is what makes goMobi so great in their own words;
Quick Setup — Simple and easy set up. No coding required!
Tons of Website Templates — A variety of templates are available that can be customized with your logo and choice of layouts, colors, and icons.
Auto Redirect Mobile — Automatically redirects customers on a mobile device to your mobile site.
Sounds pretty standard to me. Probably this service was originally created when mobile themes weren't everywhere as they are now.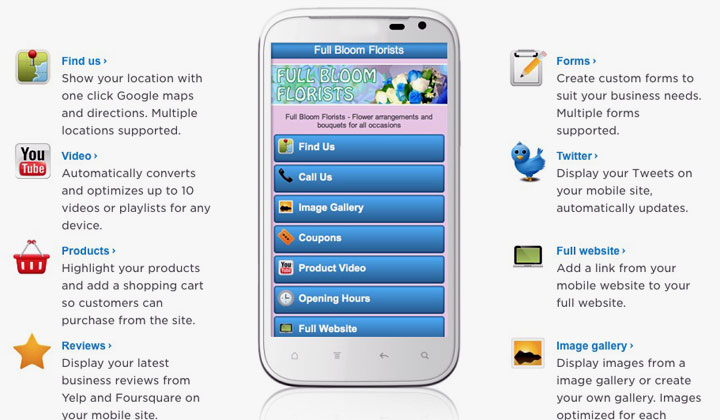 Reading through the list of features, you realize that they are only providing you with a separate mobile site. Which doesn't make any sense in 2023.
So, my recommendation is to either;
Both which support mobile & desktops, which is pretty obvious anyway.
Hope you found this review useful.
Below for any questions about HostGator and goMobi!
Best regards, Tim.
Quick notice that some of the reviews contain affiliate links. Don't worry, they are there only when useful and simply help out the work behind the blog. Thank you!