SiteGround is an excellent but expensive choice in the cost-competitive web hosting world. There are two main reasons why people sign up with SiteGround;
So what are cheaper, and even better SiteGround alternatives?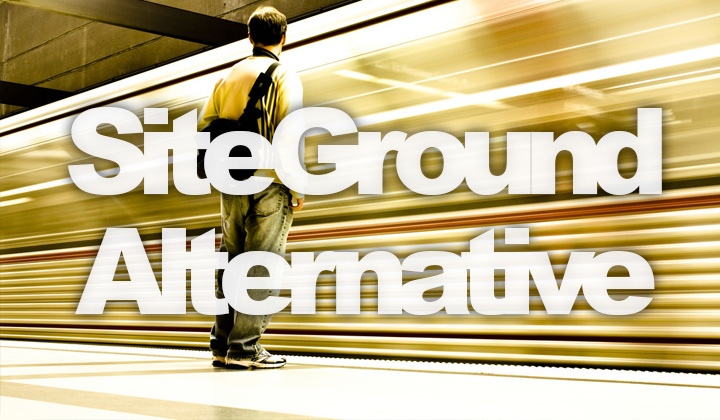 Despite the expensive price tag, I would say that considering the value you get with SiteGround, it's a much better choice than most of the cheap competition.
So while SiteGround is a name that should not be forgotten, let's see just how much more hosting power you can you get for so much less…!
Click here to check out pricing & features of FastComet Hosting.
After so many years of getting to know so many hosting solutions, only FastComet has been able to beat SiteGround amongst cheap shared hosting companies.
So let's do the math & see just how much you can save!
SiteGround StartUp Plan;
cheapest 3 year plan at $4.95/month
plan renews at $11.95/month
SSL certificate FREE
backups FREE
domain 1.32/month
— First term = $6.27/month
— Second term = $13.27/month
FastComet StartSmart Plan;
cheapest 3 year plan at $2.95/month
plan renews at $2.95/month
SSL certificate FREE
backups FREE
domain FREE for life
— First term = $2.95/month
— Second term = $2.95/month
Really what I love about the FastComet alternative is flat pricing, meaning that there is no increase in price, ever, together with a life time free domain name.
And still being able to have an exceptional web hosting product, with 24/7 quality support. Just like SiteGround, they go far and beyond to help customers with WordPress and website support issues that have nothing to do with them.
And unlike SiteGround, you can choose between 8 data centers in the United States (US), Germany, United Kingdom (UK), Netherlands, Singapore & Japan.
As for being feature rich, SiteGround and FastComet comes equal in this measure. Both offer free HTTPS hosting with Let's Encrypt, free and easy CDN setup, free site builder great for newbies, free site migration, and the list goes on and on…!
Comparing the quality and features of other alternatives, SiteGround doesn't seem that expensive. But compared with FastComet it's very expensive indeed.
Try out the FastComet alternative here for 14-days without credit card.
Do you think SiteGround is too expensive and why?
Let us know what you consider the best SiteGround alternatives!
Thanks for visiting! Warmest regards, Tim.
Also it may be in your interest to know that a some of the alternative to, and other posts on the blog are affiliated through the services they link to. This pays my bread and keeps the karma flowing. Huge thanks for your attention!