Last updated: September 7, 2016
This is a list of shared hosting companies that support Let's Encrypt — the revolutionary certificate authority that has has paved the future of secure SSL hosting. It's here to stay and it's totally free. While the technology has been embraced by many, one restrain is a lack of support by web hosting.
One reason is a dependency on value added 'up-selling' — of which expensive SSL certificates and dedicated IP add-ons are an important part. But inevitable change is on it's way and there are already some major players providing easy and unlimited SSL certification for their customers. With ready to go support for cPanel used by most shared hosting plans — all we need is more companies to flip the switch and bring free encryption to everyone under a few clicks.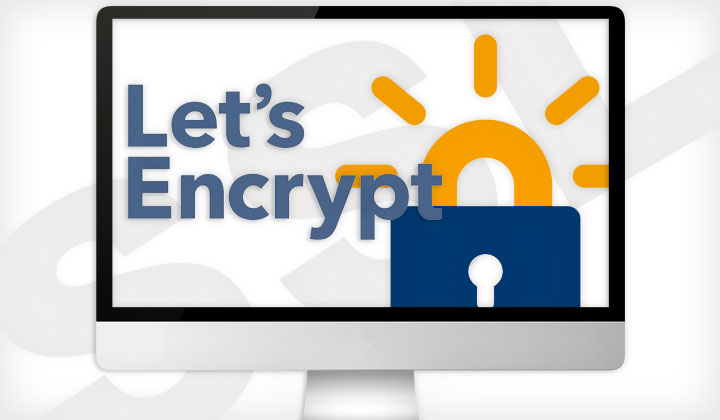 This is a growing list of companies with shared hosting plans that support 'Let's Encrypt'. Get your WordPress blog, website secured in a matter of minutes!
Let's Encrypt Supported Shared Hosting
---
Providing 'quality-crafted hosting' services — SiteGround has often been considered as a front runner of feature rich hosting. Naturally, they were quick to jump on the free SSL ride and have supported Let's Encrypt right from phase beta.
Server locations: Chicago (US), London (UK), Amsterdam (NL) & Singapore.
Starting from: 3.95/month.
Starting specs: One website, 10GB web space, unlimited bandwidth.
As Hristo Pandjarov, an expert from the early years of SiteGround responded to surprised comments during launch about sacrificing their revenue — "we really belive in this initiative and we're glad our customers appreciate it". And that's just the kind of forward thinking attitude that gets my support.
Look for the 'Let's Encrypt' tool in the security tab of your cPanel. Enter domain, email address and hit 'install' and you are good to go. Great for WordPress.
An old host with a massive user base, they excel in handling scale. As vice president Brett Dunst put it, they took a massive — "hit on the chin in lost certificate sales" by becoming the first major hosting company to support Let's Encrypt.
Server location: Virginia (US).
Starting from: 7.95/month.
Starting specs: Unlimited domains, storage & bandwidth.
The outspoken team has come out saying that these free certificates are just as safe as commercial ones, and that customers can choose to pay if they still want to. As they are making the web safer, they continue to increase their fan base.
They have their own 'secure hosting section' in the DreamHost control panel, there you can add easily a free security certificate to your domain.
Hawkhost came in slightly later to the scene to offer free SSL and increased it's image as a low-cost and solid shared host.
Server location: Virginia (US).
Starting from: 2.99/month.
Starting specs: 10Gb space, unlimited domains & bandwidth.
They are also using the quick 'Let's Encrypt' interface on cPanel that handles everything. And their memcached servers will make WordPress run smoother for cheep.
The geeky host which is actually one of the easiest to use — supported Let's Encrypt from January of 2016. It's all run through cPanel that most people are comfortable with, super simple install and automatic certification renewals.
Server Locations: East Coast (US), West Coast (US), United Kingdom
Starting from: 2.95/month (that's a 3 year plan).
Starting specs: Two websites, 10GB SSD, 500GB/month bandwidth.
Host4Geeks has a slick interface and minimal learning curve – kill two Google ranking factors with one stone: fast page loads and SSL encryption (free).
Companies to look out for!
A2 Hosting — Quote: "We do have plans to support Let's Encrypt on our shared hosting plans in the future, but we do not have an ETA on when it will be available at this time."
Related: Let's Encrypt for VPS, Cloud Hosting & Dedicated Servers
Know more supported hosting companies?
Let us know in the comments!