Looking for a Bluehost domain coupon code or promo for September, 2023?
See the; help section on domain coupons to see if you qualify.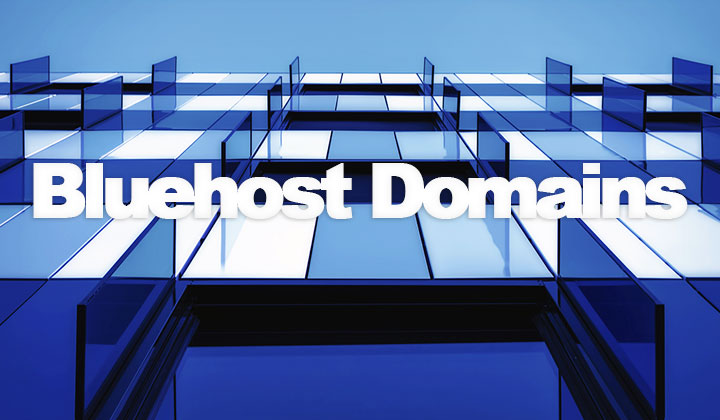 When it comes to domain names with Bluehost. They are not exactly clear-cut on their policies and coupons, there seems to be some confusion over the matter.
I would suggest reading my «Bluehost Free Domain Guide» if you want to register a fresh domain name, included with your web hosting plan.
But namely the only available coupon codes are for newly registered customers and are valid for first year registration only. The discount is automatically available and not under any activation links, or publicly available on coupon sites.
Note that Bluehost has no promotions for domain transfers or renewals.
The most affordable option for discounted domain names with Bluehost is to register your domain name separately through a cheaper domain name registrar.
The NameSilo Domain Registrar is the cheapest because it has low pricing for domain renewals, meaning it's cheap for lifetime without the use of coupons.
You can also use the coupon code "smartdom1" on NameSilo.
However it's just a $1.00 OFF for new domain registrations as pricing is extremely low already. For example a .com TLD would cost $15.99/year where on NameSilo it's $8.99/year or cheaper. Also WHOIS privacy that protects your domain content information is lifetime free; with Bluehost the same service is $14.88/year.
After you have purchased your domain name from a third-party, you simply need to change the so called "nameservers" for the domain to start working with your hosting plan. Read; all about changing your nameservers here.
It's evident that Bluehost concentrates it's discount offers on the hosting plans and not the domain names. Which are also not under any promo codes, but rather on plain site on their website during active promotions.
But there are great ways to save on domain costs as outlined above.
Questions about discounts on domain registration with Bluehost?
Leave your comments and I'll get back to you ASAP.
On another note; while not a coupon site, at times there are useful guides regarding promotional discounts and such. This does come with affiliate links that are occasionally included within content. There is no extra cost and it supports my blog.
Thank you to all readers!