For this post I've done the research on SSL certificates for Fastly CDN; especially free ones like Let's Encrypt and laid out all the options to answer the question…
Does Fastly support free SSL certification in 2023..?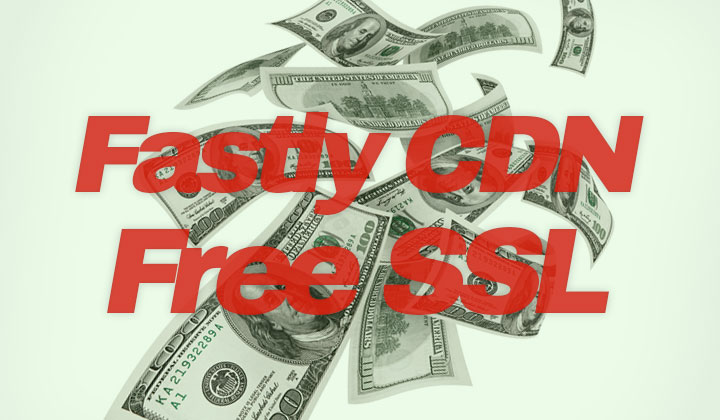 The short answer is — no.
Fastly somewhat misleadingly advertises a so called free SSL for $0/month as a "shared domain service" which turns out to be for testing purposes only. Unlike with some other CDNs (see below) you cannot use the Fastly provided free subdomain (ready configured with SSL) as an alias for your own domain name.
Using your free SSL will result in a name mismatch and browser warning.
These CDN services provide free SSL for production use:
With them you can either;
Use shared SSL certificate hostname that you can alias to your own domain.
Set up your own private SSL with free Let's Encrypt certification — for which you can create your own subdomain like cdn.yourdomain.com for example.
Fastly SSL Solutions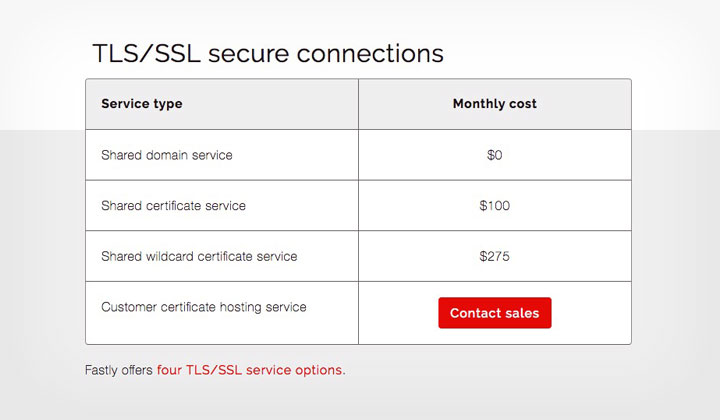 The CDN pricing displays the above certificates — ordered by monthly cost. While the free $0 option is quite misleading & you can read all about it on their site.
The viable paid options are:
Shared certificate services at $100/month
Shared wildcard certificate service at $275/month
Also these paid certificate solutions are expensive in comparison with other CDNs and certificate providers — which is why you can make significant savings in cost by either using one of the alternatives above or purchasing your own SSL certificates elsewhere. However do note that purchasing a TLS/SSL secure connection directly from Fastly does come with the benefit convenience..!
While the Let's Encrypt (also known as letsencrypt) free certificate authority has enabled many companies to offer free SSL web hosting; CDN services have been less inclined to join the revolution. However we are likely going to see a slow increase in CDNs with complementary SSL to increase competitiveness.
Any questions about TLS/SSL certificates with Fastly?
All comments on the subject are very welcome.
Thanks for reading.
And do note; some of the links can be affiliate links but this wont affect your experience with the linked websites and their services/products. And helps me out very much — thank you for your voluntary support and visiting the blog.