HostGator has changed it's Cloudflare CDN support, affecting new users in 2018. The newly supported CDN with both a free and paid version is Truespeed CDN.
Read this for essentials on how HostGator now works with Cloudflare.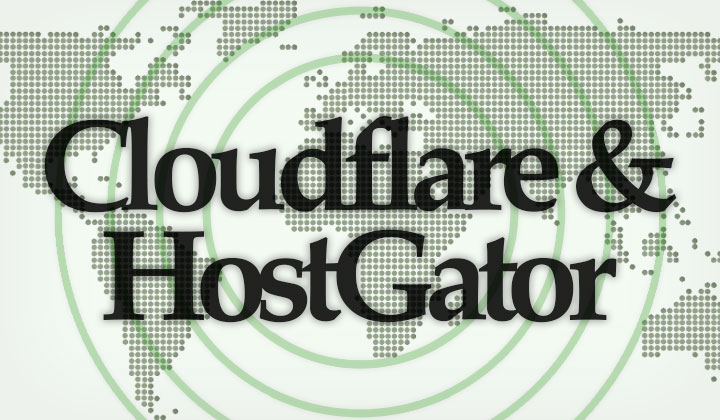 In 2010, HostGator announced partnership with Cloudflare CDN, bringing security features, and globally fast page loads to it's hosting customers, for free.
Cloudflare is fully integrated into their hosting control panel with easy one-click installation, according to instructions on HostGator.com.
But please be adviced, that in 2018 this is no longer true!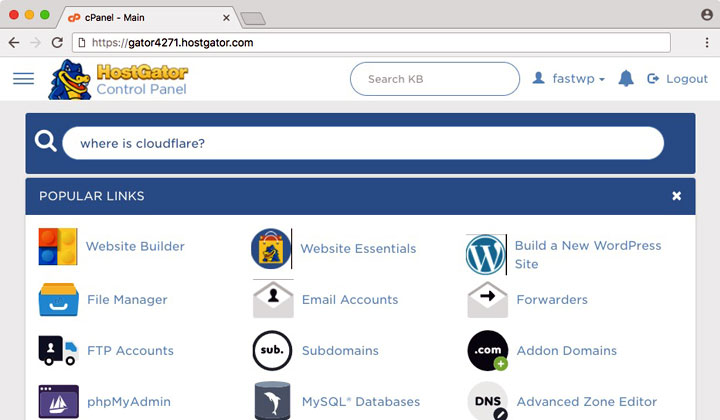 There used to be a "Cloudflare" icon in cPanel but it has been removed.
HostGator Cloudflare Alternatives
These are your options to use Cloudflare or other CDNs with Hostgator. Please, see the link provided for further information.
Regardless of the hosting company, anyone can go through the manual set up process and use Cloudflare without the easy cPanel feature. This will not cover support however, so any problems need to be addressed to Cloudflare.
From $1.67/month or free for optimized "WordPress Cloud Hosting" plans, you can use SiteLock's TrueSpeed CDN network. However, it will cost $49.99/month to get support for SSL certificates if you need HTTPS hosting. Installation is easy, and the CDN is fully supported by HostGator. Read here instructions for installation.
For the one-click installation, one alternative is to sign up with Bluehost. It is the same company as HostGator, using the same data center, except.. they officially support Cloudflare! No DNS and name server changes, etc. just click and go.
If you're looking for an affordable third-party CDN, that's faster than the free version of Cloudflare and easier to install. Look no further than BunnyCDN. Use easy WordPress plugin to get started. And they support free SSL for sites on HTTPS.
If you are considering a non-HostGator affiliated company that would beat competition, in terms of Cloudflare & CDN support. I recommend FastComet.
They support everything, from easy one-click install of Cloudflare to free SSL for your website. As hosting on HTTPS is very important these days.
Besides being a support focused, feature rich company. What I like about them is their flat, transparent pricing. The low cost you pay for initially, is what you pay forever. And that includes a free for life domain as well.
No up-selling, just fast, good performance hosting.
HostGator Cloudflare Support
Being naturally curious, I contacted support to ask them what's up. Here was their answer, which was pretty obvious. Cloudflare is not supported.
Tech Support: cPanel Cloudflare icon missing from cPanel!
Me: In your support portal, it says that "shared plans may enable Cloudflare via cPanel" and that "the Cloudflare icon is under the advanced section". But this icon is missing from my advanced section of cPanel. Could you please elaborate on this issue? Thank you!! Tim.
Support: I understand your concern with Cloudflare. I can definitely help you. To get started, let's verify you as an authorized user for the account. Please use the incoming pop-up to input the same credentials you use at portal.hostgator.com.
Me: I just entered my login crendentials. And here my pin code if you need it.
Support: Thank you. Can I have your domain for me to check?
Me: Yes, my website address is fastwordpress.win
Support: I apologize, but I seem to be having difficulty finding your account. What is the email address that it would be under?
Me: It's a regular shared baby level plan and my email is tim@myemail.com
Support: Thank you for the information.
Support: Thank you for patiently waiting. Upon checking, please contact Cloudflare as we don't have Cloudflare in cpanel.
Me: OK. But why does it say that you have Cloudflare in cPanel on your website?
Support: I apologize for the inconvenience this has caused you. You can find the Cloudflare in our website but it is a third party, that's why I suggest to contact cloudflare directly.
Me: OK. So the the information on your website is obsolete?
Support: Just checking, are we still connected?
Me: Sure! Thanks.
Support: It doesn't says it's obsolete, but Cloudlare is a third party. Do you have other concern aside from cloudflare?
Me: No other concerns.
Support: Excellent. May I ask, did I help you with your concern?
Me: Well, not much obviously. =)
Support: Thank you. Your satisfaction is very important, if you should have any additional concerns or questions please feel free to contact us. Please feel free to contact us back anytime.
And that's my guide, review of Cloudflare support with HostGator.
Any questions or concerns, comments below please!
Further note that a portion of the pages on my blog contain links that are affiliated with other companies. This won't change the site or the pricing of their services in any way, it's simply to support the work put behind the site. Super thank you! Tim.