HostGator announced free SSL certificates in 2018, joining the current hosting trend to support the Let's Encrypt (or LetsEncrypt) certificate authority.
Here's essentials on how SSL works with HostGator hosting, both free & paid.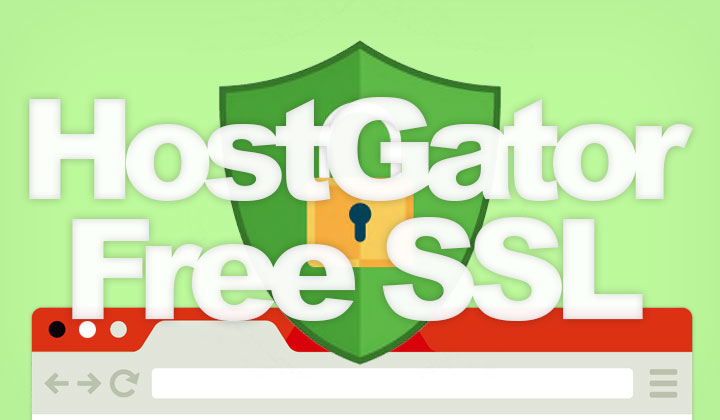 The move to support free SSL by HostGator has been long anticipated, with most small hosting companies and even big ones already supporting the Let's Encrypt initiative since 2017. They provide completely free, domain validated TLS/SSL certificates with an ambitious goal of securing the entire world wide web.
Now that hosting WordPress and other sites on HTTPS is essential for SEO and building trust with visitors, free solutions are considered by many.
Let's Encrypt is run by non-profit organizations such as the Electronic Frontier Foundation and considered the best free equivalent to paid certificates.
How Free SSL works on HostGator;
All shared hosting customers without a paid SSL will have their LetsEncrypt SSL certificate automatically enabled. To test it out, one simply needs to direct their web browsers to the https:// version of their domain.
Changing a websites (WordPress, etc.) that was previously hosted on HTTP to HTTPS is not a simple task however. So one should proceed with caution as a poorly converted website can hurt your search engine rankings.
For new users on WordPress everything works out of the box. And users should also see this guide on HostGator for enabling SSL for their website.
Let's Encrypt certificates are known for their short validity period, expiring after 90 days of use. HostGator has solved this problem by setting up a system that automatically renews them on a regular basis, well before they expire.
What about Paid Comodo Certificates;
Those who are already using the paid Comodo SSL certificate will not see any changes. However, you may choose to cancel it when your billing term ends. According to HostGator, the LetsEncrypt SSL certificate should be activated automatically once a paid Comodo certificate ceases to work.
Previously, you could get a paid Comodo SSL certificate for $19.95/year in conjunction with an entirely new hosting plan registration. This offer is no longer available, and the pricing of commercial certificates start at $35.99/year for a two-year term when upgrading the certificate through the Customer Portal.
This shows us that HostGator is largely willing to give up their revenue on SSL certificate sales. Except for the extended validated SSL for e-commerce businesses, starting at $256.49/year for a two-year billing term.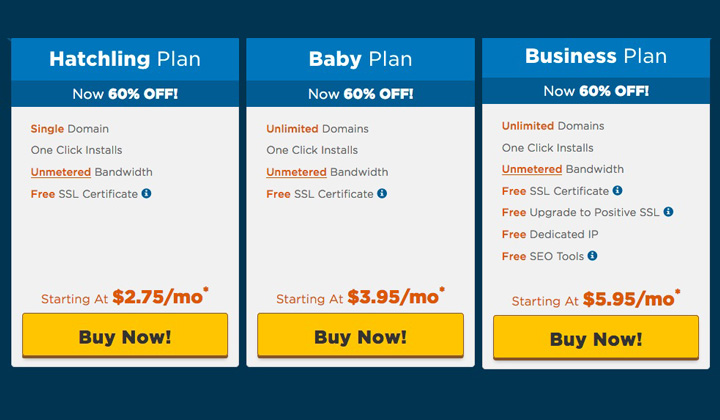 When signing up for a shared hosting plan, free SSL is offered for all customers. With the exception that the Hatchling Plan doesn't support commercial certificates.
No set up is necessary and the certificates will work straight away, and you can immediately configure and use WordPress with the secure HTTPS protocol.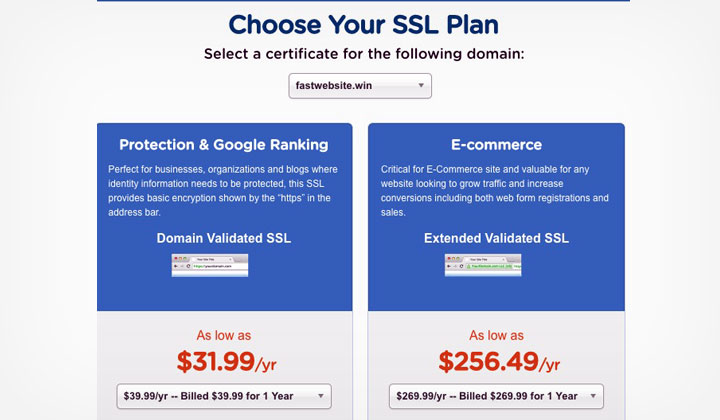 Optionally you can upgrade to a paid certificate from Comodo, one of the biggest providers of commercial TLS/SSL certificates.
In your HostGator Customer Portal, select "SSL Certificates" under "Hosting and you'll see the page shown above. Choose between the following;
Domain Validated SSL
$39.99/year. Billed for $39.99 for 1 year.
$35.99/year. Billed for $71.98 for 2 years.
Extended Validated SSL
$269.99/year. Billed for $269 for 1 year.
$256.49/year. Billed for $512.98 for 2 years.
They also sell wildcard SSL certificates for which you need to call them at (866)96-GATOR or contact the live support team.

HostGator further provides an installation service for third-party SSL certificates for a fee of $10/per website. However, considering expiry date this is a costly solution.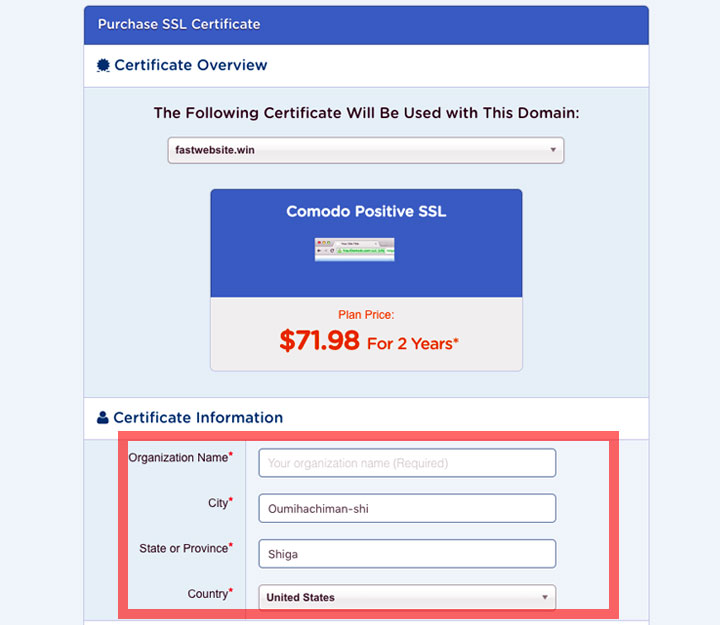 You can select information such as organization name, city, state or province and country details for the paid certificate, besides which domain to use it with.
The free SSL from Let's Encrypt doesn't require these details and simply verifies your website by it's domain name. Neither a unique IP address is needed.
Please note! Windows Hosting on HostGator does not yet support LetsEncrypt SSL. This is expected to be released in the fall of 2018.
Read more on how free SSL works on HostGator here.
Any questions about Let's Encrypt and free HTTPS hosting on HostGator?
Comments on WordPress, and website security welcome below.
For sake of transparency, I want to inform readers that not all, but some of the posts on my blog contain affiliate links. This supports my work voluntarily and my sincere wish is that the benefit is mutual. Hope enjoyed the review & best regards, Tim.