These are my test results and a review of TrafficBot, an automatic traffic generator at TrafficBot.uk — what worked, and what problems I found in 2023.
This was my main issue with TrafficBot;
The traffic is purely coming from a network of servers with unnatural IPs. Making the traffic obvious as bot traffic, coming from a non-human location.
With HitLeap traffic generator, the bot traffic is generated by a massive user base with real, natural residential IPs. And you can use it for free.
In that sense, they are obviously a much better alternative.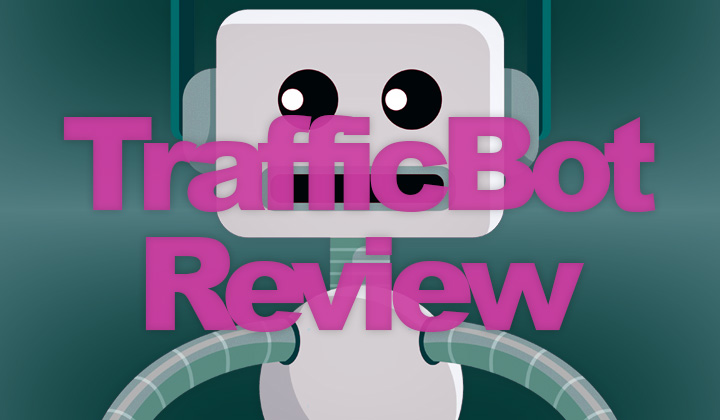 Apparently one of the major features TrafficBot.uk is being used and advertised for is to increase your Alexa rankings. So how good are they in that?
I ran a campaign of 2000 hits on a site hosted on a fast DigitalOcean server for optimal connectivity, to make sure there wouldn't be problems on my end.
The result was, that I received 50% of the visitors promised.
While hits were delivered fast, I received just 1021 page views from the 2000.
For manipulating site statistics, if you don't mind being obvious that the traffic is bot-generated, consider TrafficBot.uk as the price is still competitive.
Here's the rundown of what I thought were the good & bad.
TrafficBot.uk positives;
Fine-tune traffic levels & times
Fine-tune bounce rate & visited pages
Support for custom referral URLs
Set visitors browser language
Geo targeting with many countries supported
TrafficBot.uk negatives;
Half of visitors might not land on your site
Only one order possible for visited pages
Traffic from server IPs & hostnames, easy to spot as bot traffic
Does not work with Adsense which is blocked
So despite many of the great features for randomizing referral URLs, browser types and times visitors land on your site, behavior is always the same.
And looking at the comments on their so called 'testimonial video' on YouTube, seems I am not the only one with a somewhat negative experience;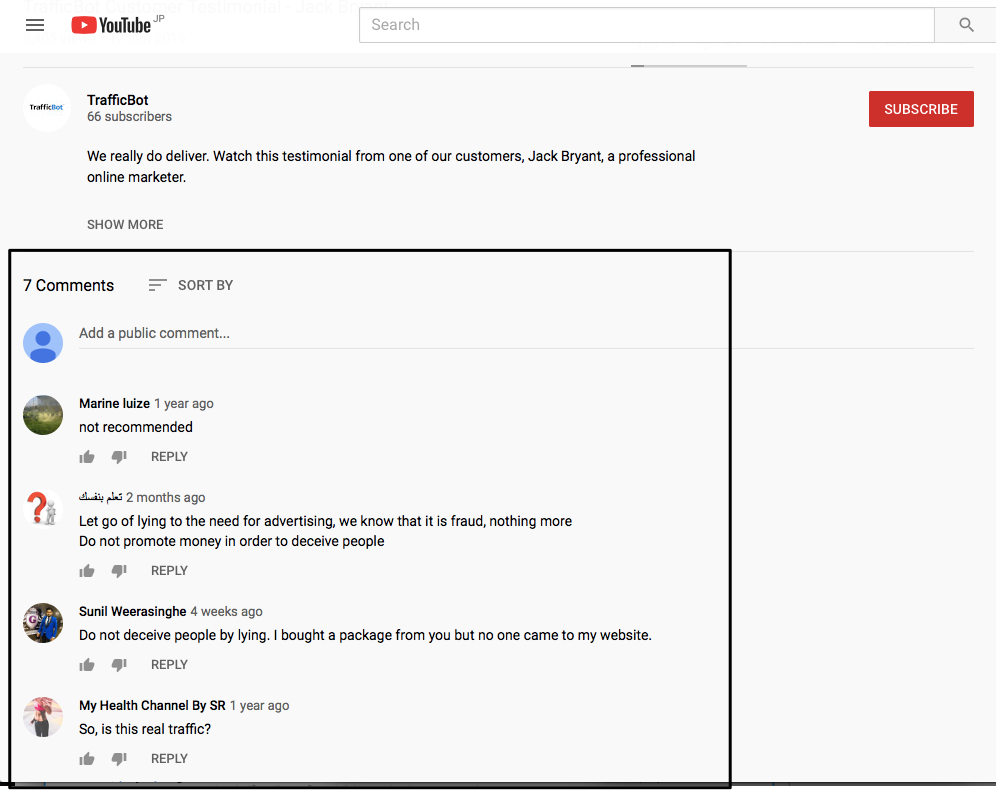 TrafficBot.uk alternatives;
Therefore if you don't want your traffic to be exposed as a bot traffic to be safe, I recommend considering an alternative to TrafficBot.
HitLeap provides traffic from real home user IPs.
The way it's able to do that, is by exchanging traffic with other users. And by running a program in the background, you can generate hits for free.
Or optionally pay for traffic packages, safe with ads, PPC, etc.
Also it has a fully featured system to fine-tune your traffic source, type, etc. but what's most important with traffic exchange type traffic is a large user base.
HitLeap has a large (undisclosed) number of users, so that you can generate any amount of unique traffic from almost anywhere in the world.
Or consider PandaBot for better fine-tuning of bot traffic.
The Cadillac of fine-tuned bot traffic is PandaBot. You can set up advanced campaigns, and have bots browse your website in any way you want. Even click from one site to another, for example from Google search.
Making your traffic look 100% natural.
While it has a learning curve, it's great for advanced users.
Those two I consider the best alternatives to TrafficBot.uk.
Hopefully you enjoyed the review, and comments, questions welcome!
As an end note, I'd like to notify my readers of the possibility that there are affiliate links amongst the posts and bits of content on my blog, WebHostWhat..
Much thank you for your visit! Tim.