I have been looking for good Hostnine alternatives for quite some time. But it's really hard to compete with the level of value you get with the hostnine reseller packages. According to my extensive research (and experience), it continues to be the best host for multiple IPs and server locations so far. Now with an incredible 9 server locations to choose from, under one single web hosting account.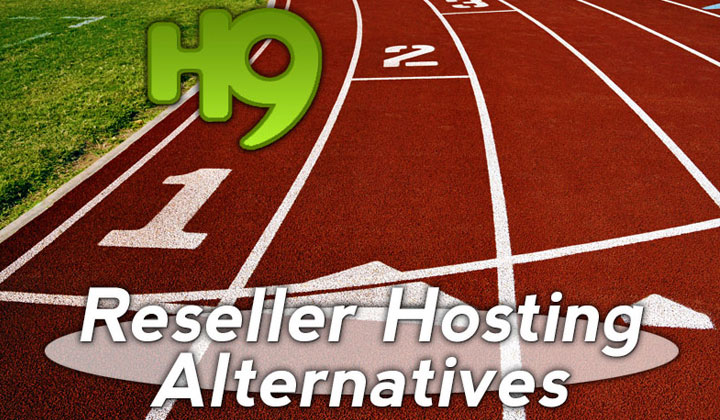 So I decided to do the hard work, and personally contacted nearly 100 web hosts that offer reseller hosting (listed at the bottom) and asked them about their IP and location policies.
I could find only one good one, that had an extensive pool of shared IP addresses in use. Which of course  is still an extremely cost effective way to host lots of domains on different IPs, unlike expensive SEO hosting. For multiple locations, there are no alternatives as of yet. I will keep on looking!
---
Number 1: Volume, Cheap.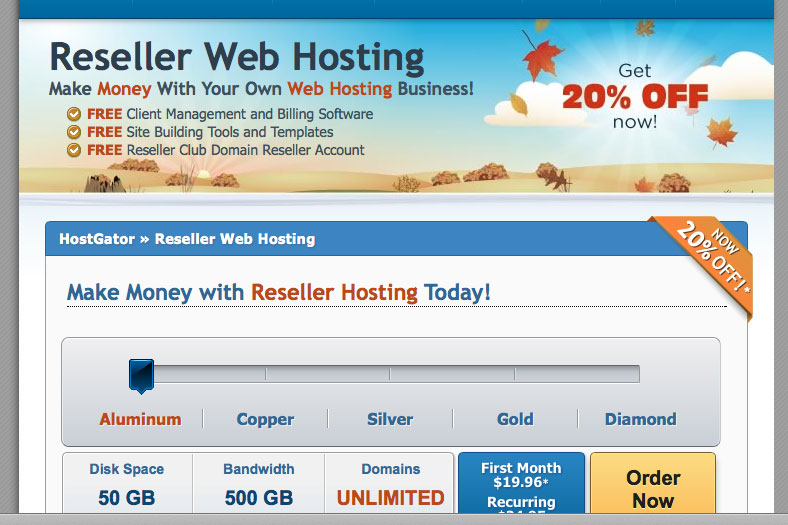 Below incorrect; HostGator restricted to one IP!
The well known HostGator is offering unlimited domains for all their reseller hosting plans. With plenty of disk space and bandwidth, and quality support that you cannot really go wrong with.
Just one US datacenter at Houston, TX. But with varying IP addresses for all the cPanel accounts. Starting at $19.96 for the first month, it's price is somewhere along the lines of Hostnine. Without the benefit of multiple locations of course.
After using up your HostNine space, this will be your next best option.
HostGator Reseller Hosting Plans
---
Edit: Thanks to a tip from raj, I have removed the A Small Orange Hosting from this list. Even though they offer multiple IPs on their reseller accounts, the websites run on the same server as Hostnine's US Central server in Missouri, Saint Louis. So there would be no point in using it if you are already using Hostnine. Otherwise, if you are just looking for excellent support for hosting under different IPs, and dont mind the same location, it is a good option to consider.
Also ResellerClub claims to be providing a pool of shared IP addresses, but they are extremely few and most likely it will be difficult to do multiple IP hosting there.
That's it for now, but I will continue looking for new, inexpensive options for hosting loads of domains on different IPs and locations, which I will definitely report to you on my blog.
Waiting for the day, when we get another company that's offering multiple locations within one single hosting package! Make sure you subscribe to my RSS feed or follow my WebHostWhat Twitter page to not miss it when the news comes.
---
Finally, here is the list of all the web hosts that I have personally contacted and verified with, that they host all the domains under one reseller hosting account, with one or few IP addresses. Sometimes dedicated, sometimes shared. Many have the option of purchasing additional IP addresses, for an additional monthly or yearly fee. Which of course, will become very expensive (just as SEO Hosting) in the long run.
Bluehost, Hawk Host, EZPZ Hosting, DigitalFyre, Resell.biz, Just Host, Gridhost, XILO, ThePrimeHost, EntirelyDigital, eUKhost, Tentahost, 5QuidHost, BiggestHosting.com, Host4Geeks, Pickaweb, HostNexus, MyResellerHome.com, BanaHosting, Cartika, WebHS, Netorigin, Lonex, InterServer, SkyToaster, BigRock, PANTHUR Web Hosting, JaguarPC, Hostoople, Nexcess, WebHostingBuzz, Hosting Raja, GreenGeeks, CrocWeb, Nividum, LDHosting.com, Hostfly, Onra Host, Resellers Panel, PremiereHost, Geek Ghost, BlastPort, Hostabulous, Packet3, InnoHosting, ServerZoo, InMotion Hosting, ScarabWeb.com, MonsterMegs, Web Designers Host, Quick Click Hosting, Bigger Greener Hosting, Mostwantedhost, Hudson Valley Host, TidyHosts, North Hosts, IceBlueHost, Getty Hosting, Askforhost, Host Nurse, Host On A Rope, Warpline Web Hosting, HostMantis, Boutique-Host, HostClearly, M247, StarWebHosting, GO130, TDCHost, THCServers, HetrixByte, Web3k, Buzy Bee Hosting, HostingOwner.com, Tier.Net, Limenex, JoneSolutions.com, Srvis, 247-host.com, SkyNetHosting.Net, Crafting Servers, Netway Communication
Btw! If you need loads of dot coms to host on these accounts, see my guide here for grabbing them CHEAP for multiple years.
Last updated: June 8th 2017