In this guide, I'll explain all the essentials to HostGator Web Hosting in Spain. How to host WordPress blazing fast for visitors from Spain, change hosting management language to Spanish, etc. With easy step-by-step instructions.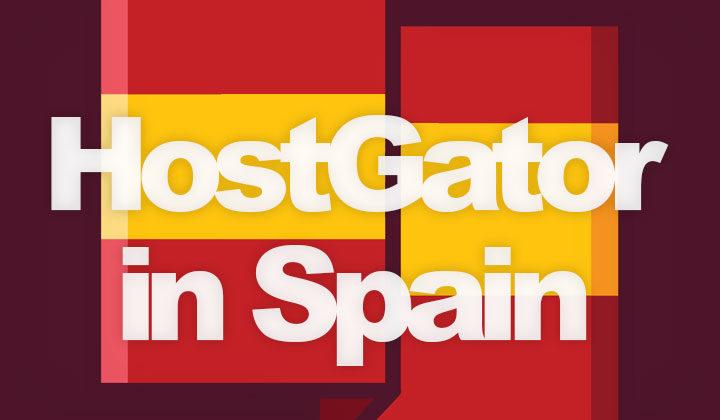 Quick links to get started:
HostGator Spain Review
HostGator's two million plus global customer base, has plenty of users that are either located in Spain, or want to serve a website with mainly visitors from Spain.
It's not just the trusted hosting quality, affordable pricing, also the central US data center location is a good option for high speeds, both for Spain and globally.
For demanding customers, HostGator provides a convenient website security add-on from SiteLock, which also includes a global content delivery network or CDN.
With the CDN, you can further increase website speeds and lower latency, through a vast network of content delivery servers located throughout the world.
Solutions for HostGator Spain Web Hosting;
Host your website through central US data center location
Optimize speeds globally in Spain and rest of the world with CDN
You might want to test if speeds are adequate first (here) and depending on your needs, consider utilizing SiteLock's TrueSpeed CDN. Still most users are satisfied with the performance of HostGator's regular US based shared hosting option.
The data center in the US is high-end, tied to multiple internet provider connections to guarantee a stable connection and routing with optimal latency.
How CDN Speeds up Spain Traffic
So if you are looking to optimize speeds and performance in Spain, first familiarize yourself with the SiteLock security & CDN package provided by HostGator.
I will explain how it works and how to enable it for your website.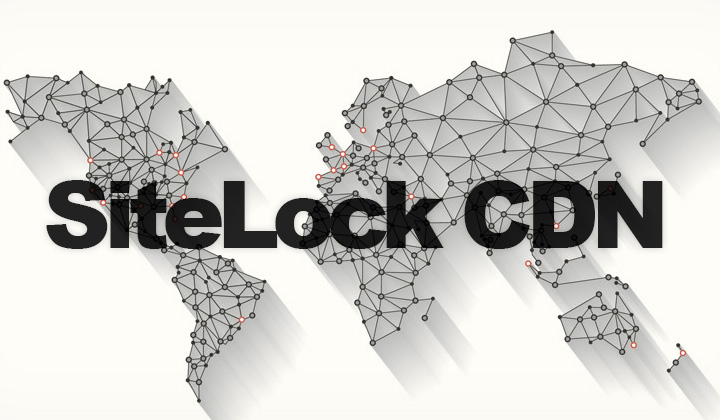 SiteLock's TrueSpeed CDN consists of content distribution servers that are located currently in 22 countries. Once you enable the CDN, all the website traffic will go through their servers, depending on where the visitor is located in.
So for example, if a visitor is located in Barcelona, Spain and wants to access your site. The CDN will detect the user location and direct the connection to their server in Madrid, because it's nearest. So instead of fetching the website from HostGator's US data center, the connection is quicker between Barcelona & Madrid.
On average your WordPress or other website will load 50% faster (source).
Note! This is the only CDN solution officially supported by HostGator. But there are also third-party services, such as BunnyCDN (recommended) that work.
HostGator CDN Steps
Follow the below steps for a low-latency, blazing fast hosting in Spain!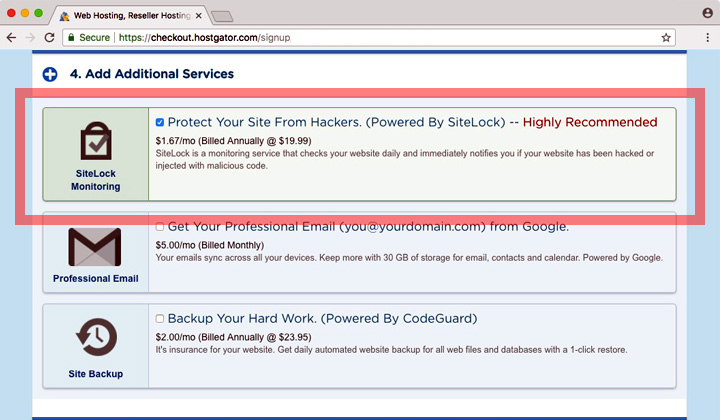 Step 1. During hosting signup, select the "SiteLock Monitoring" add-on which includes the complimentary "SiteLock TrueSpeed CDN" network.
Note! If you want to purchase SiteLock later, it's also possible but will cost you $2.09/month instead of the $1.67/month offer during sign up.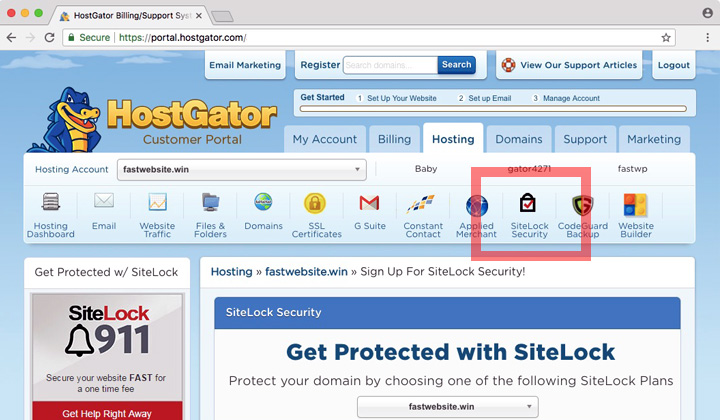 Step 2. Navigate to "SiteLock Security", in your "HostGator Customer Portal".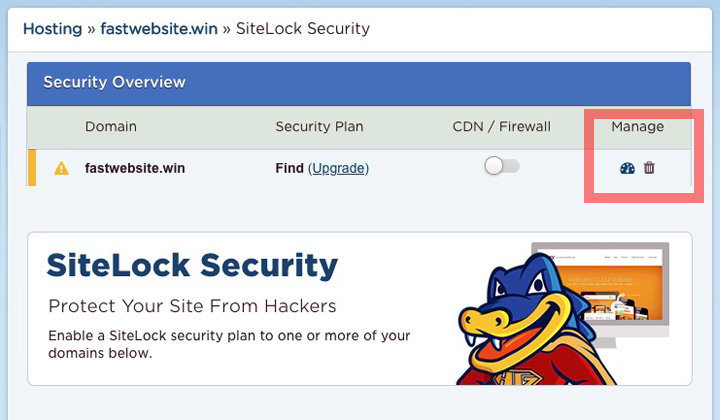 Step 3. Click on the dashboard icon to open SiteLock manager.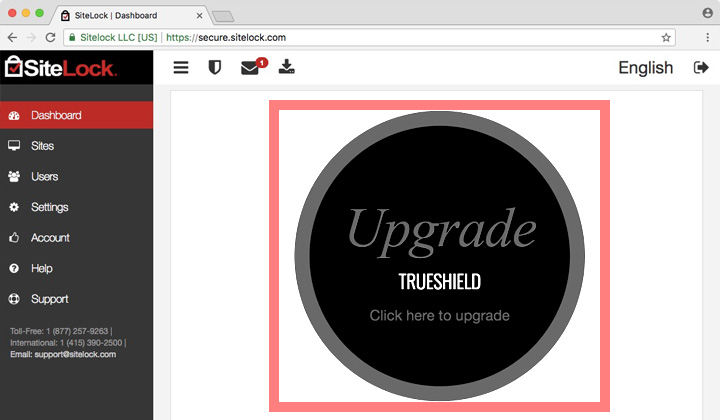 Step 4. At SiteLock management dashboard, scroll way down, and click on the black, round "Upgrade TrueShield" button to start setting up the CDN.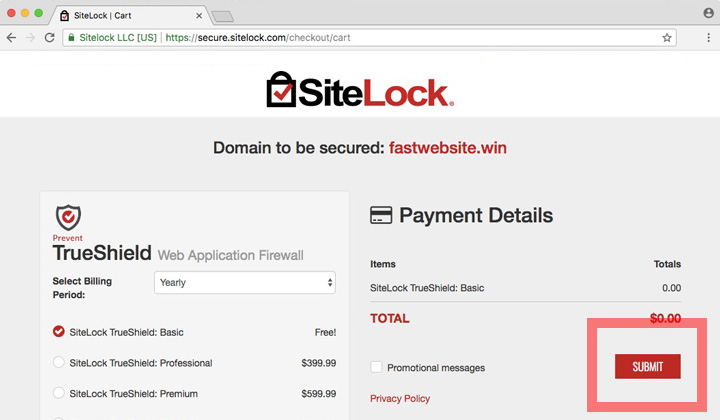 Step 5. Click on the "Submit" button to enable free "TrueShield Basic".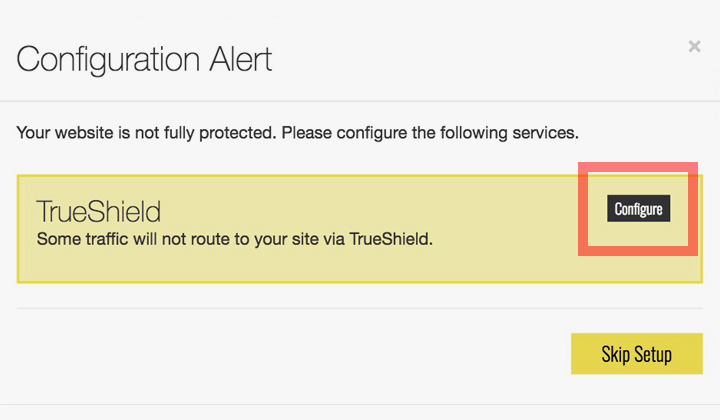 Step 6. Select "Configure" button to start the TrueShield setup.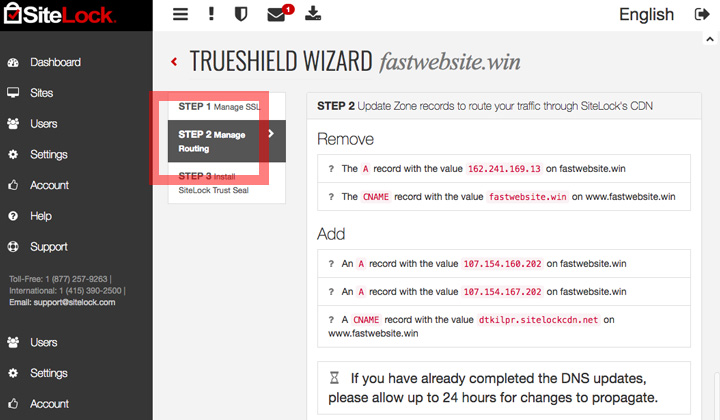 Step 7. Under "Step 2 Manage Routing", take down these records under "Add".
A record with value [NUMBER1-IP]
A record with value [NUMBER2-IP]
CNAME record with value [URL-CNAME]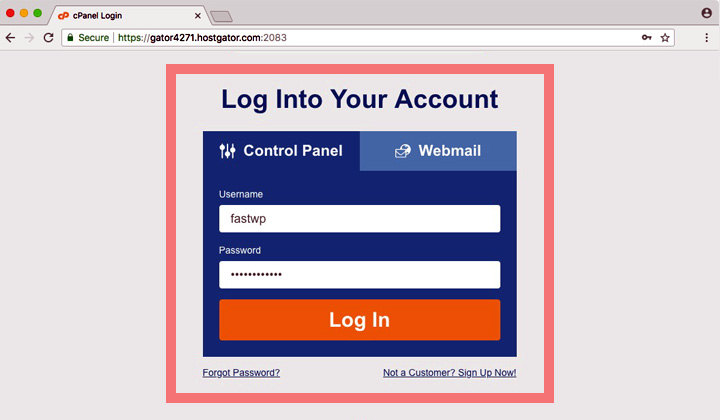 Step 8. Login to your "HostGator Control Panel" or "cPanel".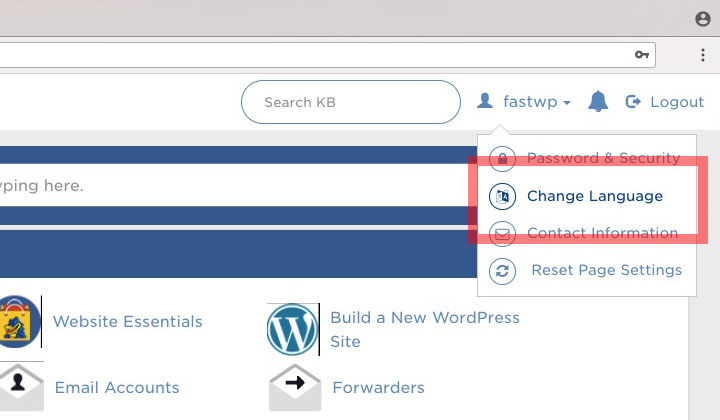 Step 9 (optional). Click on top menu to change language to Spanish.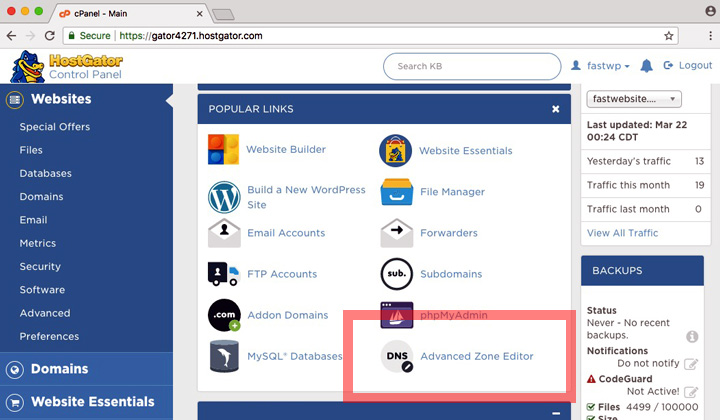 Step 10. Select "Advanced Zone Editor" to change your domain records.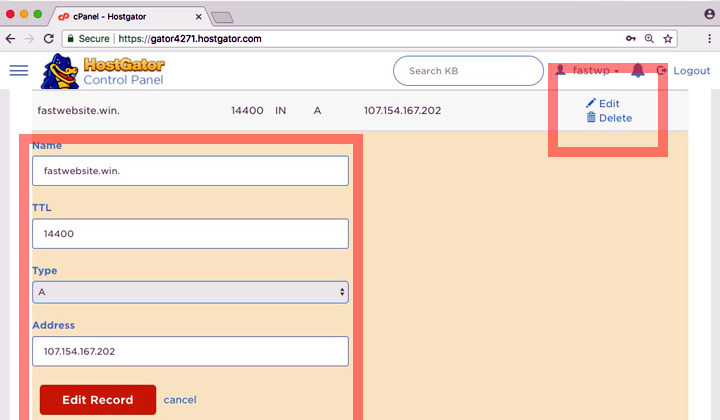 Step 11. Look for the domain name of your website, under A records (see example above). Then click on "Edit" and fill in the following records;
Name: websitedomain.es
TTL: 14400
Type: A
Address: [NUMBER1-IP]
Save the new records with the red "Edit Record" button.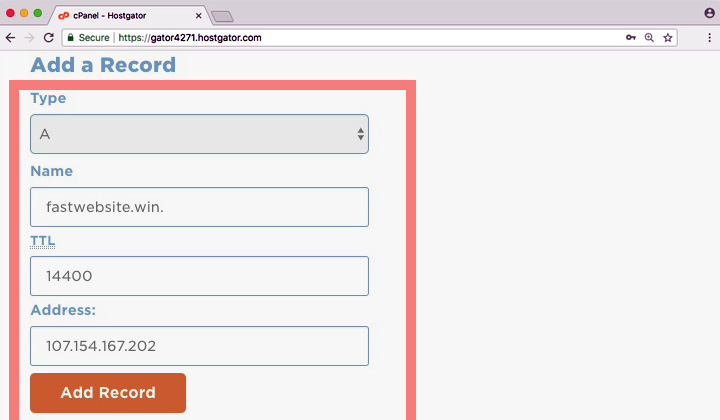 Step 12. Use the "Add a Record" section to enter second IP record.
Type: A
Name: websitedomain.es
TTL: 14400
Address: [NUMBER2-IP]
Save the new records with the red "Add Record" button.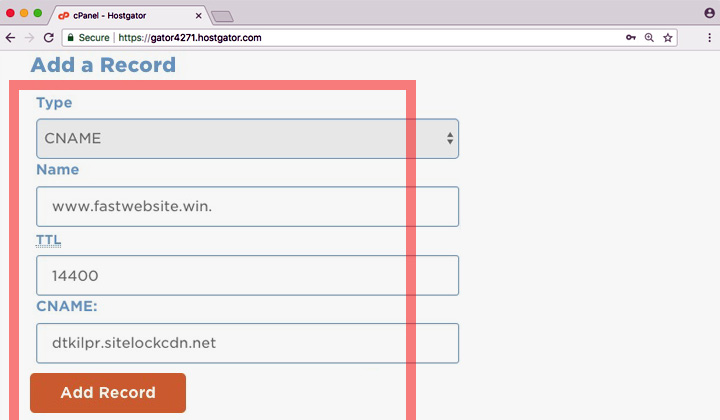 Step 13. Add the CNAME record like below;
Type: CNAME
Name: www.websitedomain.es (remember to add the www)
TTL: 14400
CNAME: [URL-CNAME]
Save the last record with the red "Add Record" button.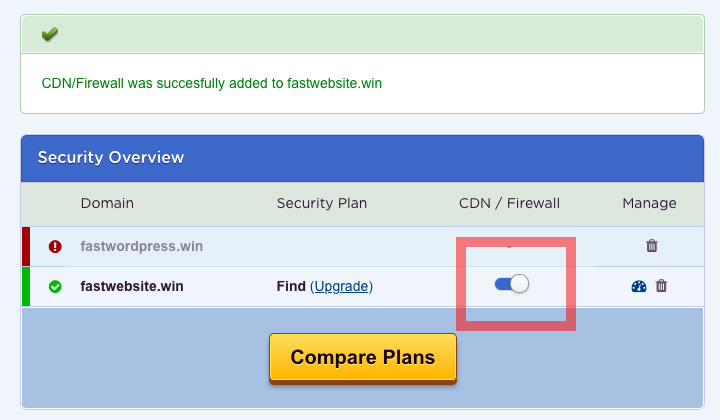 Step 14. Return to the "Customer Portal" and flip the CDN switch to ON position.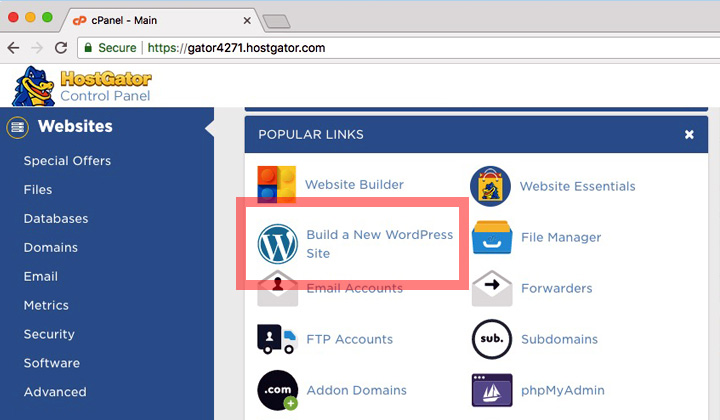 Step 15. That's all there is to it. Enjoy fast CDN speeds in Spain and globally.
You can check the status of your website at the SiteLock dashboard. However, it will take time for website contents to propagate throughout their server network.
You can now click on the WordPress icon on your "HostGator Control Panel" and start building your new blazing fast website. Or you can use the free website migration service, to transfer your old site to HostGator.
HostGator CDN on HTTPS
If you are using a SSL certificate, and want to enable the CDN add-on, please consider cheaper alternatives. For SSL support, you need to upgrade to SiteLock's prevent plan at $49.99/month which is mostly suitable for businesses.
See here for details of all SiteLock pricing options on HostGator.
HostGator Spain Hosting Alternatives;
Bluehost — Same company as HostGator, with same pricing on the same data center. Except that they support free Cloudflare CDN and free SSL certificates!
FastComet — Host your website in Amsterdam, Netherlands for excellent speeds to Spain. Both, free CDN and SSL. With cheaper pricing, and free domain for life.
BunnyCDN — Fast but low-cost third-party global CDN that's easy to use in combination with any host. Data center in Madrid for blazing fast Spain speeds.
I am happy to answer all questions related to Spain Hosting, HostGator plans, content delivery and anything related. Thank you for visiting.
And I hope you enjoyed this Spain Hosting review for HostGator.
HostGator partner SiteLock and their TrueSpeed CDN network has several servers within the following, global country locations;
Canada, Israel, Netherlands (Holland), Germany, United Kingdom (UK), Spain, Italy, Russia, France, Sweden, Austria, Poland, Switzerland, Hong Kong (China), Singapore, Japan, New Zealand, Australia, Brazil, Portugal, Greece & United States (US).
Do note, that there is no specifically localized Spain version of HostGator website, such as HostGator.es, only the US based main HostGator.com website.
Further note, that some of the links in some of the posts are affiliated with companies, that pay out commission for referring customers. This doesn't change pricing of such services and helps me out and my blog tremendously.
Thank you to all of you — Regards, Tim!