Considering web hosting for an Australia targeted website? I wrote this review on how to host your site fast, on an Australian server with HostGator.
As well as reviewed their suitability using the US based data center.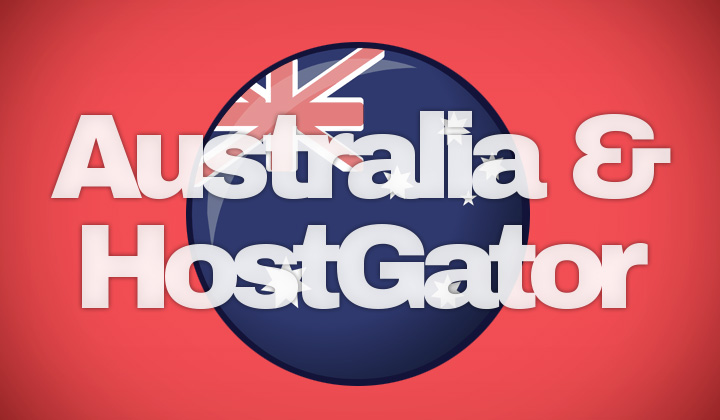 Useful links to get sorted with;
HostGator Australia Review
Websites targeted at Australian visitors, commonly settle for affordable hosting such as HostGator, based in a US data center location. This is a viable option, considering a quality US server provides good connectivity and speeds globally.
Because of the possibility of a globally poor connection, servers physically located in Australia are used less often. And in a global world, even most local business websites have their share of overseas visitors.
On top of the usual solution of going with US hosting, HostGator offers a free or inexpensive Content Delivery Network (CDN) for those who want optimum speeds.
HostGator has teamed up with an online security company known as SiteLock, which provides a TrueSpeed CDN service, it's fast and easy to set up.
It consists of a vast global network of servers for delivering website content closer to the visitor. Not just for visitors from Australia, but from all over the world.
HostGator provides two Australia hosting solutions;
Use globally central US data center hosting
Use TrueSpeed CDN for optimum speeds in Australia and globally
But not everyone, needs a CDN. Namely businesses or those looking to make money with their websites should explore this possibility.
I recommend testing website speeds from Australia first.
Please, read on to find out more!
CDN Optimizing Speeds in Australia
The SiteLock CDN & security package is provided complementary on HostGator's WordPress Hosting, or for just $1.67/month with shared hosting.
While the security features are limited, you get a good basic level of protection and access to the content delivery network. For advanced security features, an upgrade is necessary. Please note, ordinarily CDNs are expensive business solutions.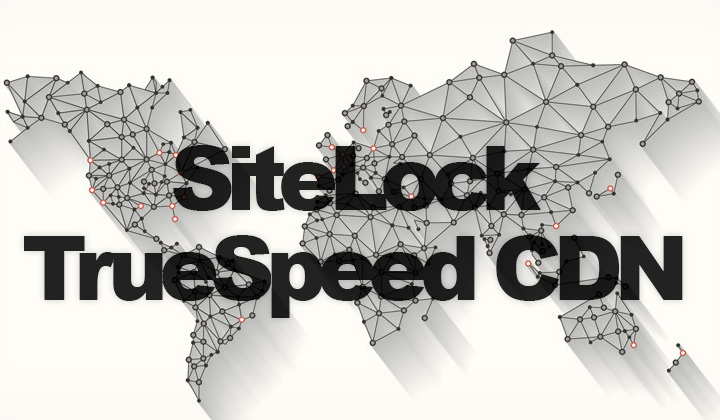 Amongst TrueSpeed CDN country locations, they have two servers in Australia, Melbourne & Sydney, as well as one in Auckland, New Zealand.
Once the CDN is enabled, if a visitor from Brisbane, Queensland for example visits your website, the network will automatically select the nearest and fastest server, in this case likely in Sydney, for delivering the site contents.
With less distance latency is lower and sites faster. According to SiteLock, on average your website speeds may increase 50% or more (source).
Next I'll go over the steps to obtain and enable the service.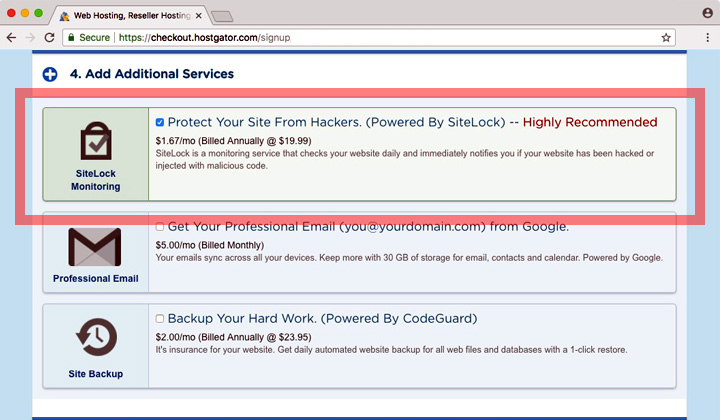 You'll have the option to select "SiteLock Monitoring" as an additional service, which includes TrueSpeed CDN. Please note, that it's highly recommended to subscribe during sign up, as it is cheaper than paid later!
Or get WordPress Hosting which has CDN included for free.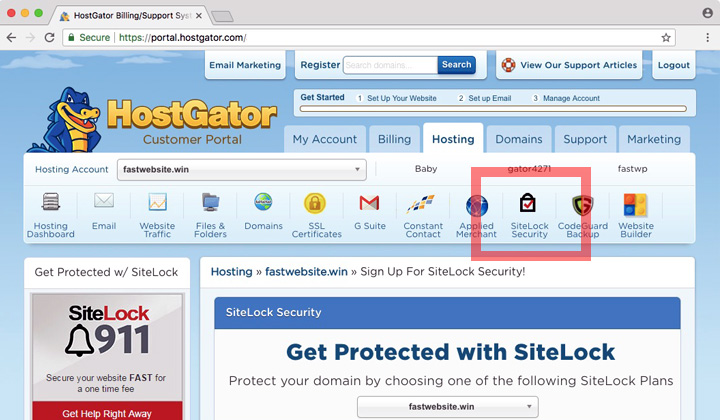 Once your account is ready, navigate to "Hosting" in the Customer Portal, and look for the icon that says "SiteLock Security".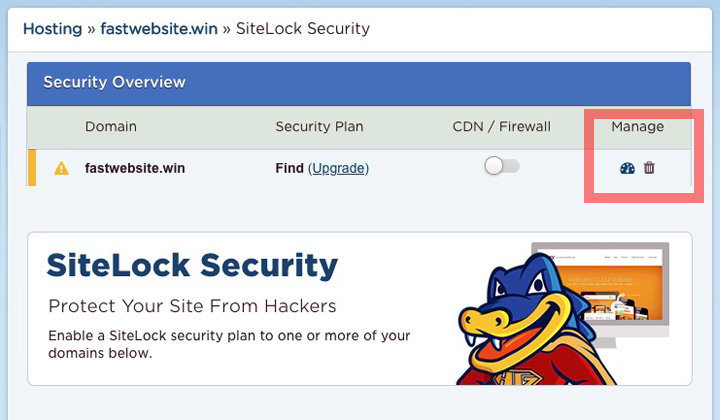 Here you can manage the service, by selecting the "Dashboard Icon".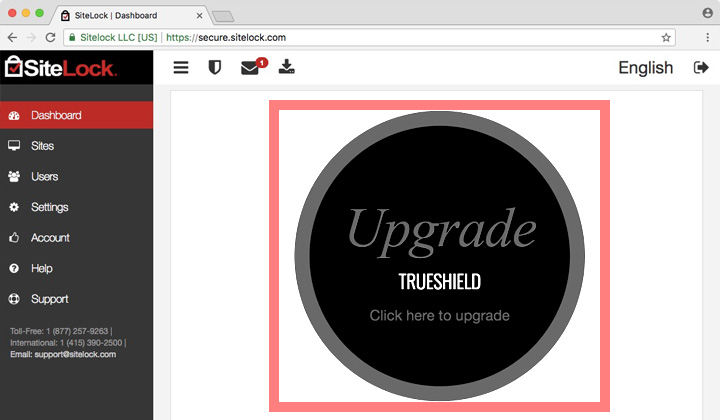 Arriving at the SiteLock dashboard, scroll way down on that page to find the round button that says "Upgrade TrueShield". Click on that!
If you are on WordPress Hosting, you can go straight to the configuration step.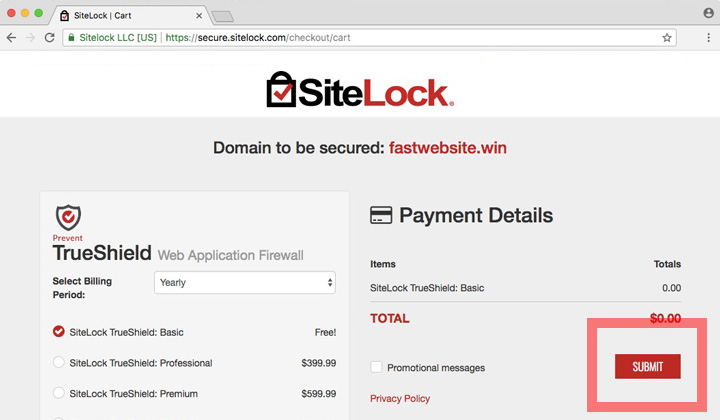 Next click on "Submit" to obtain the basic, free version of SiteLock TrueShield.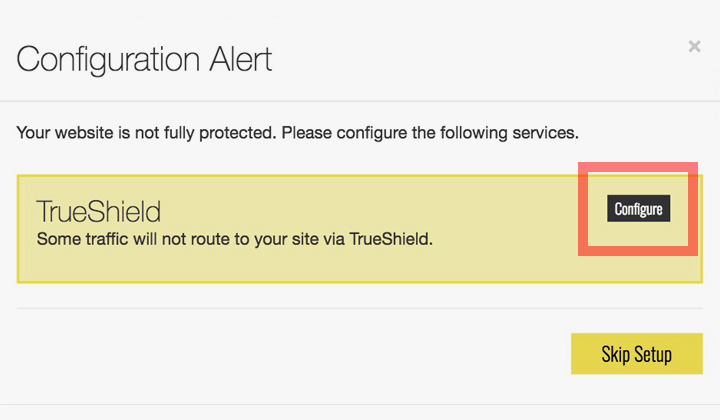 Now you are ready to proceed to "Configure" to get started.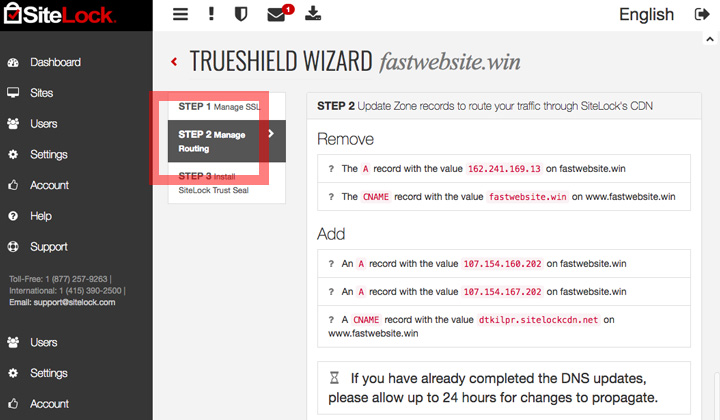 Under "Manage Routing" you'll find the zone records that need to be changed for your domain. First take note of the records, then either follow the guide to set up the domain for yourself or contact support to have them do it for you.
Write down these three records within the "Add" section of that page;
A record number (for example; 107.154.160.202)
A record number (for example; 107.154.167.202)
CNAME record address (for example; abcde.sitelockcdn.net)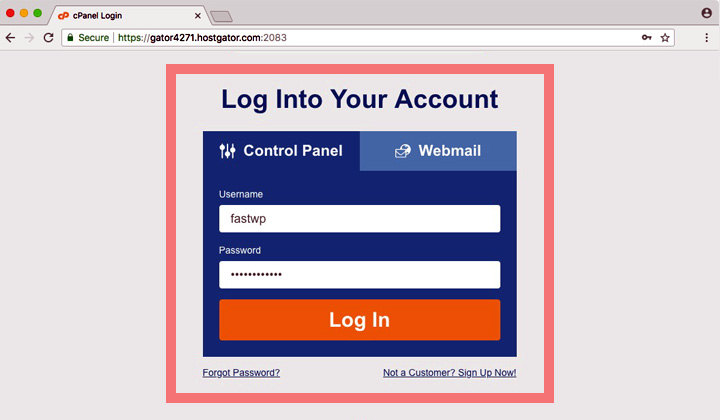 Next, log in to your Control Panel if you are on shared web hosting. WordPress Hosting customers will need to contact support as there is no control panel.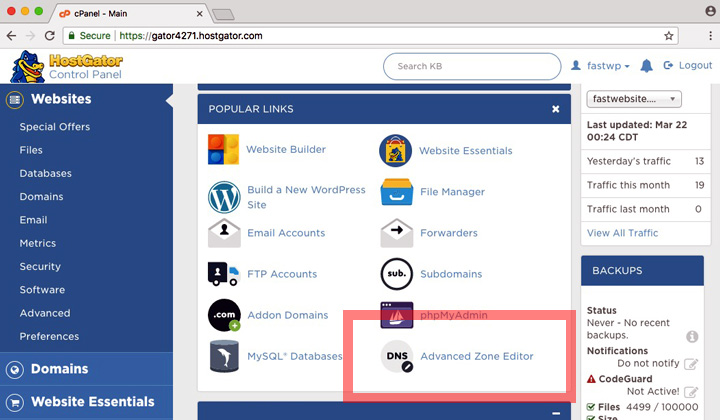 Look for "Advanced Zone Editor" under the popular links section.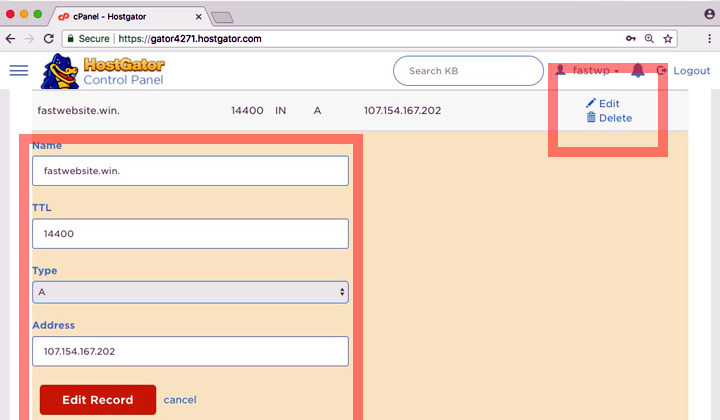 First record must be edited, so look for the "A record" for the domain of your website and click on "Edit". Fill in the following from previous SiteLock instructions;
Name: australia.au
TTL: 14400
Type: A
Address: A record number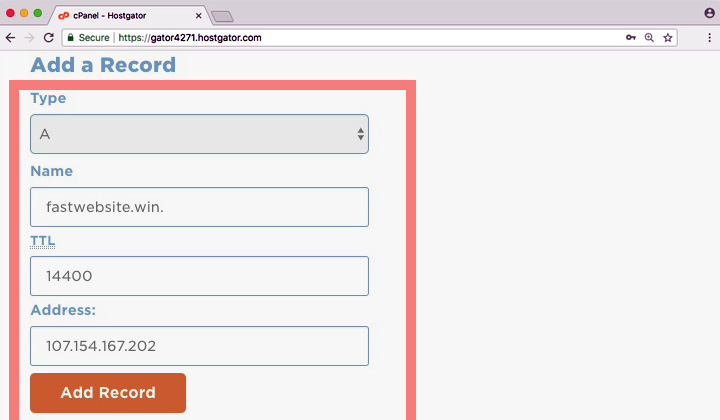 Second record is added with the "Add a Record" section like so:
Type: A
Name: australia.au
TTL: 14400
Address: A record number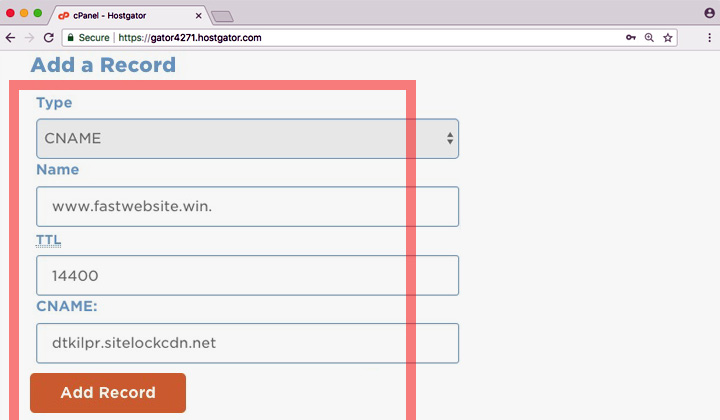 Third CNAME record like so;
Type: CNAME
Name: www.australia.au (note! add the [www])
TTL: 14400
CNAME: CNAME record address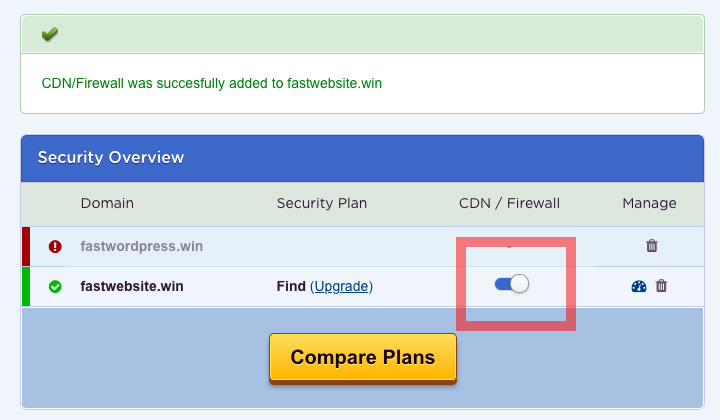 Now that the domain ready, you can activate the CDN switch..!
It will take some time for your website to work with optimum speed, rest assured contents will spread over the network and gradually increase performance.
And your website visitors from Australia will be happy.
HTTPS Hosting with HostGator
Using SSL certificates for HTTPS hosting is not supported by the basic SiteLock plan. You would need to upgrade to the "Prevent Plan" which is much more expensive.
For SSL support I recommend these alternatives for Australia hosting;
FastComet — This company supports not just free CDN but completely free SSL certificates as well. Low flat pricing, and free domain for life. *recommended*
BunnyCDN — For a quality, high speed CDN which supports SSL certificates while keeping cost extremely low, this CDN gets my highest recommendation.
But please remember, while you can use any third-party CDN, make sure that they have a server location within Australia. Also, remember that this won't cover HostGator support, as SiteLock's CDN is better supported of course.
And that's my take on Australia hosting with HostGator.
Enjoyed the review? Comments, questions this way please!
TrueSpeed CDN with HostGator has servers in the following countries;
Canada, Israel, Netherlands (Holland), Germany, United Kingdom (UK), Spain, Italy, Russia, France, Sweden, Austria, Poland, Switzerland, Hong Kong (China), Singapore, Japan, New Zealand, Australia, Brazil, Portugal, Greece & United States (US).
Btw. there is no localized version of the HostGator website for Australia, for example HostGator.au, you'll find everything you need at the US based HostGator.com
Many of the posts and reviews that are located on this blog contain affiliate links. This promotes the blog, the referred services and won't cost extra. Thank you for visiting!